Facebook Pixel provides different events (conversion, leads, e.t.c.) codes that can be added to your Thank You Page. These codes help track specific conversions from specific pages on your website.
Step 1: Follow the steps in this article create your Facebook Pixel.
Step 2: Add the base pixel code to the action page where your tool is embedded, with the specific event code that you want to add to certain pages.
Step 3: In your tool, go to Outreach -> Activate on Facebook and scroll down to the Facebook Pixel section.


Step 4: Click the Add a Facebook Pixel button, and enter your Facebook Pixel ID.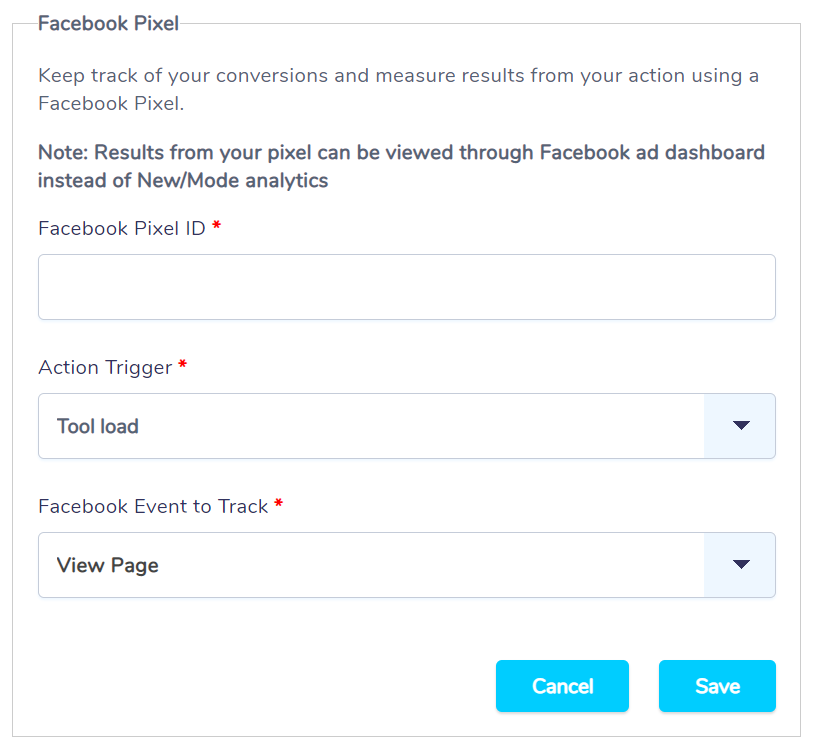 Step 5: Choose your Action Trigger - this is the action that will make your pixel fire. It can be based on tool load, thank you page load, or submit, which you can select from the Action Trigger drop-down.

Step 6: Choose your Facebook Event to Track from the drop-down. This is what the firing of the pixel will be registered as on the Facebook side. The events we currently support are: View Page, Lead, Complete Registration, Search, Contact, Donate, Submit Application and Subscribe.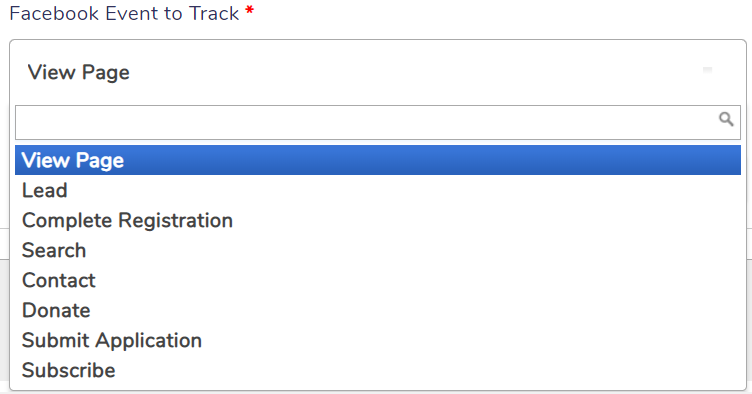 Step 7: Save your changes, and you should see the pixel firing as soon as submissions start coming in on the page where you added the pixel code. You can add as many Facebook Pixels as you want by repeating these steps.