To sync data from New/Mode campaign tools with your Salesforce records, you need to configure some settings through the Edit Salesforce API on your CRM Integrations page:

This link will take you to your Add new Salesforce API target page, where you can configure the data being sent to Salesforce and how it is sent. Before you can see these configuration options, you may need to Save your new Salesforce API target:

You will then see a series of configurable options: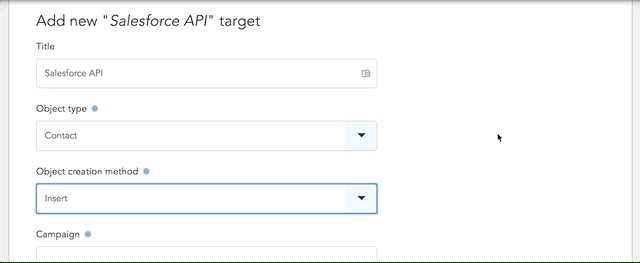 Object Type
Select whether you want data sent to Salesforce to be designated as a Contact or as a Lead.
Object Creation Method
Insert: create a new object.
Upsert: update or create an object in Salesforce. You will have to specify a field by which to define the object (i.e. by Email address). If data from the selected field matches up to an existing object, you can choose which fields should be overwritten on an individual basis. Constant field values can be selected on this page, for updating contact fields please read: Sync Tool Components to Salesforce
Multi-value upsert: enter multiple values for defining the Contact/Lead object to be updated. If the values match, the record will be updated, and if all the values do not match, a new record will be inserted.
To test and use multi-value upserts, the Disallow duplication rules for Contacts/Leads in your Salesforce account need to be deactivated: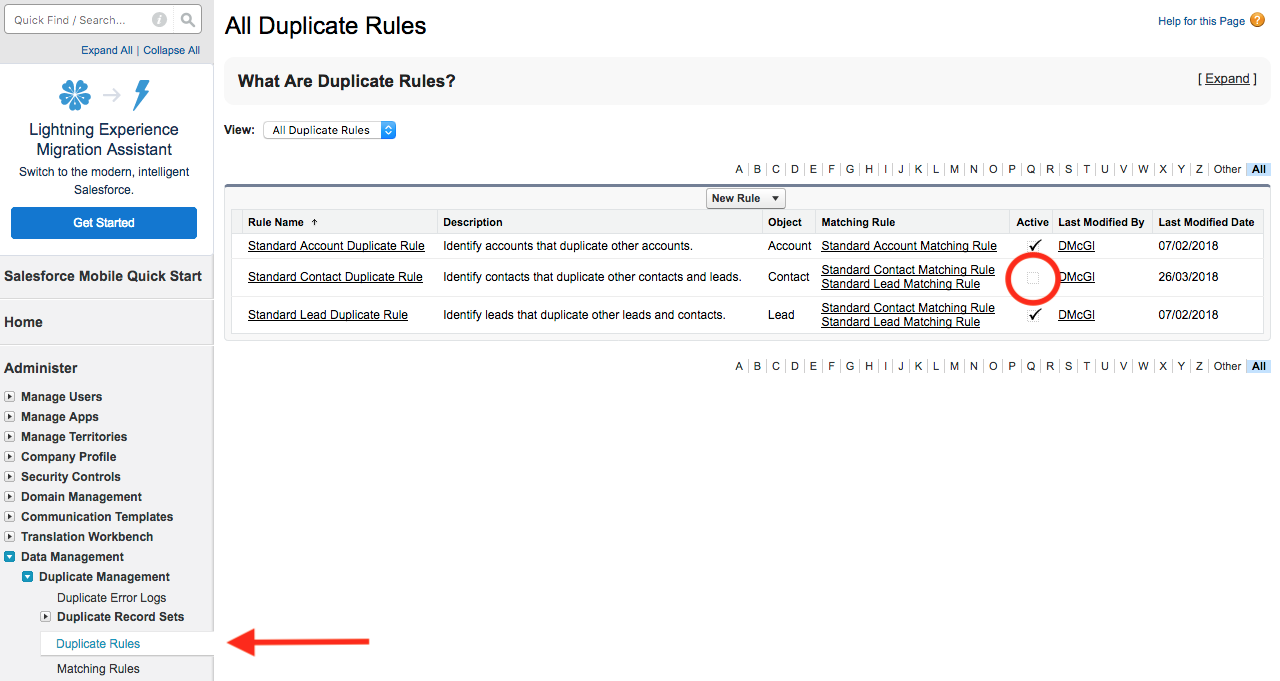 Campaign
Salesforce Campaigns makes it easy to organize individual contacts or leads into specific campaigns. You can associate your New/Mode campaign tool data with a specific Salesforce campaign by entering the Salesforce Campaign ID into this field: