This article is only relevant for subscribers using the 2-page Calling Tool. If you are using the 1-page Calling Tool, add your suggested talking points to your Thank You Page Message.
Your Calling Tool allows you to add talking points to help guide your supporters through the sometimes scary process of calling their representatives directly.
By default, these points will appear on Page 2 of your Calling Tool, after supporters have clicked the Make the Call button on Page 1.
You can enter Key Points for your Calling Tool under the Supporter Content section of the tool Content screen:

The Key Points you create here will appear below the calling status field that tells your supporters they are being connected:

As the call connects, your supporters will also hear an Introductory Voice Message greeting them by name and telling them who they're calling.
This voice message and these talking points are designed to help your supporter feel comfortable and confident talking to their rep. On your Calling Tool, Key Points should look a little something like this: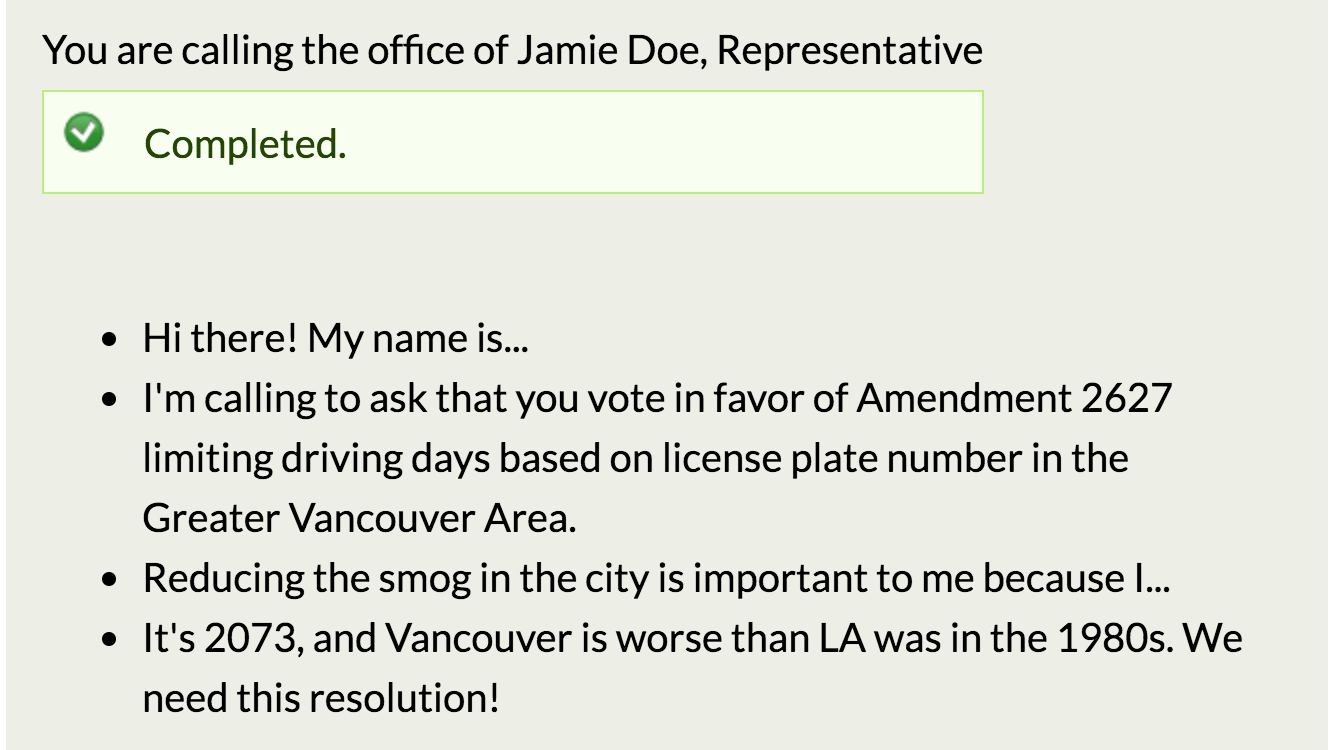 As your campaign develops, you can always return here to refresh your talking points to keep calls unique and timely.