After your supporter takes action using your Calling Tool, they'll receive a short SMS Thank You Message. You can customize this message under the Supporter Content section of your Content screen:

Our default message, which you see above, includes personalization tokens like the name of your campaign, and your supporter's name. On a supporter's phone, it looks a little something like this: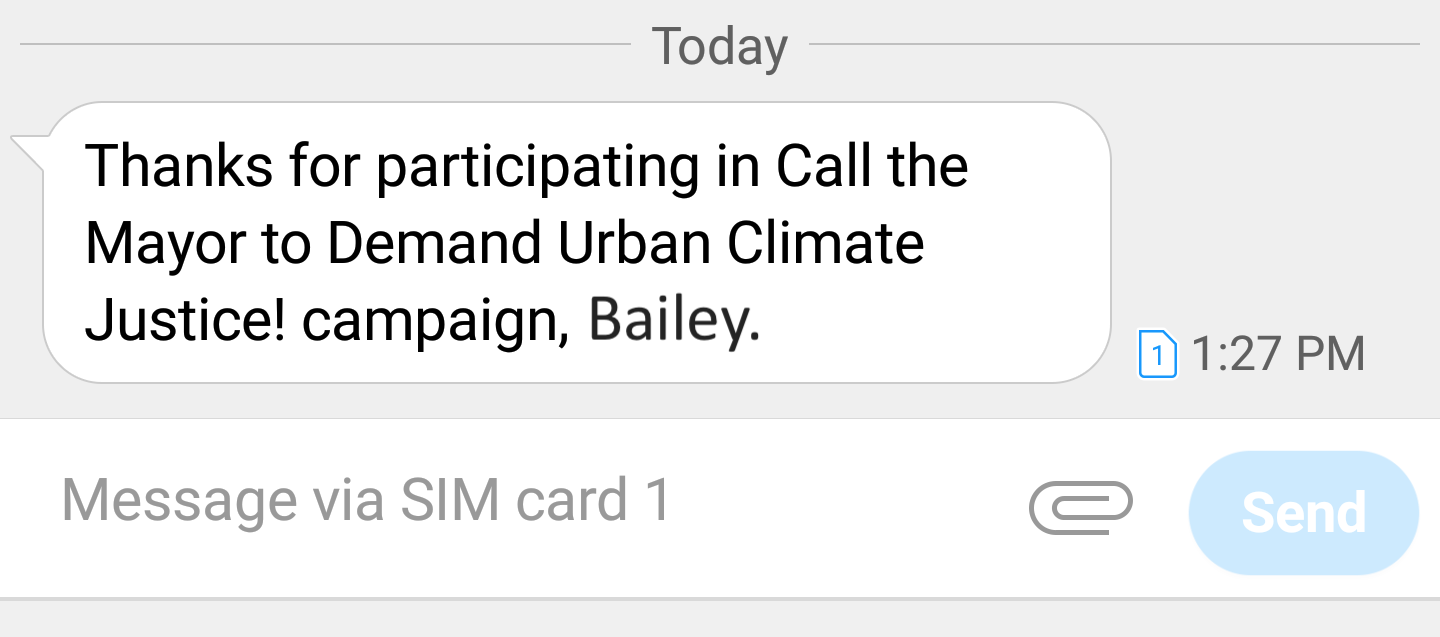 The SMS will be sent from a number that you can set up in your Calling Tool Send Configuration. But don't move on just yet! We've got one more Thank You Email to set up...