Did you know that anyone can become an organizer by creating a free account on Action Network, our partner progressive online organizing platform? You can equally easily embed our New/Mode tools, just create a new Action Network Campaign Page:
Step 1: Create an Action Network Campaign Page. Click here to learn how to create an Action Network Campaign page.
Step 2: Copy and paste your New/Mode tool embed code into your Action Network HTML editor - please note you must be in HTML text editor when adding the embed code.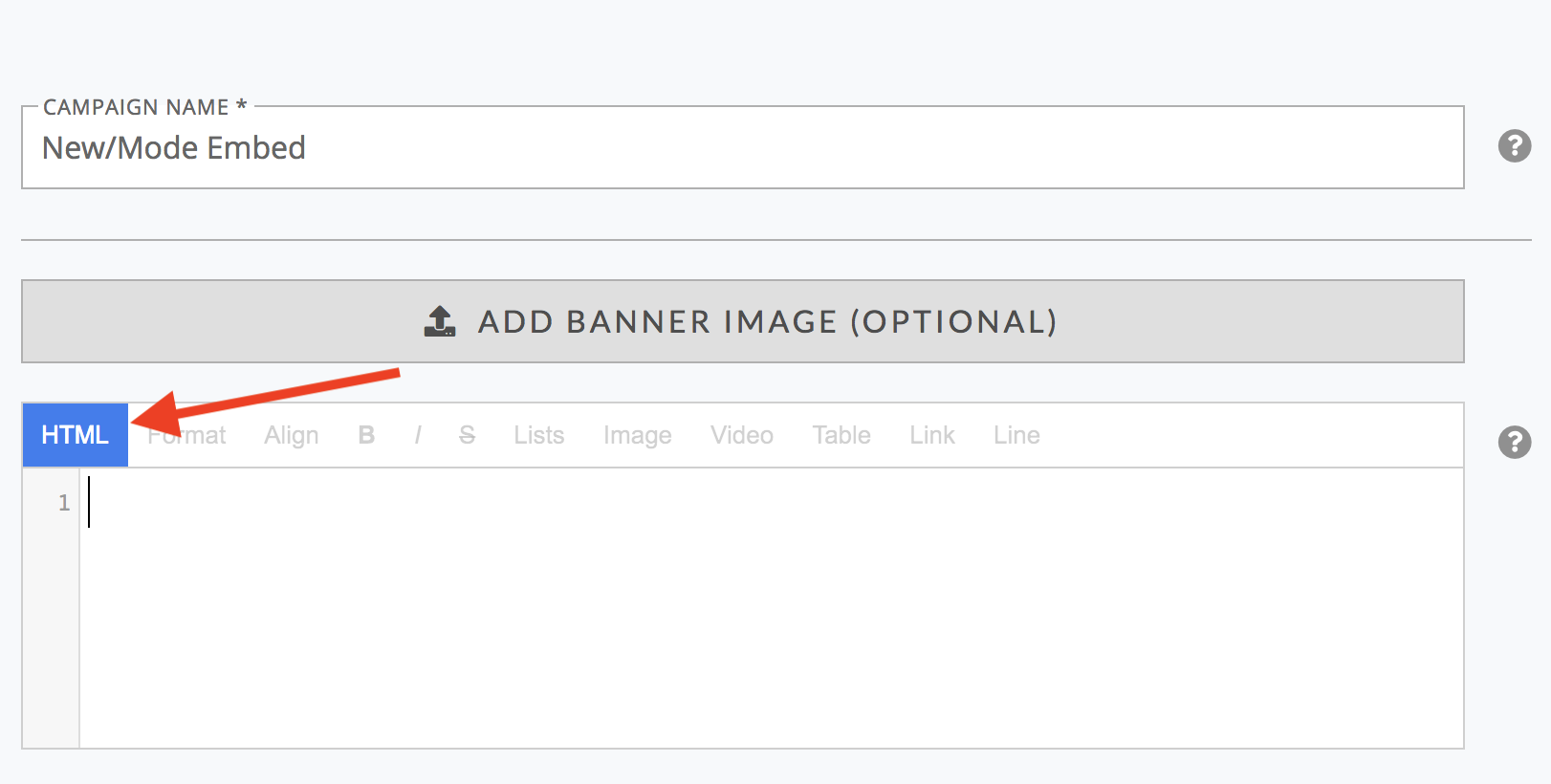 Step 3: Save and publish your Action Network campaign page. Let the submissions roll in!