You can easily embed our New/Mode tools into ActionKit, just create a new ActionKit Page and follow the instructions below.
Step 1: Create an ActionKit Page. Click here to learn how to create an ActionKit page.
Step 2: Copy and paste your New/Mode tool embed code into your ActionKit HTML editor - please note you must be in HTML text editor when adding the embed code.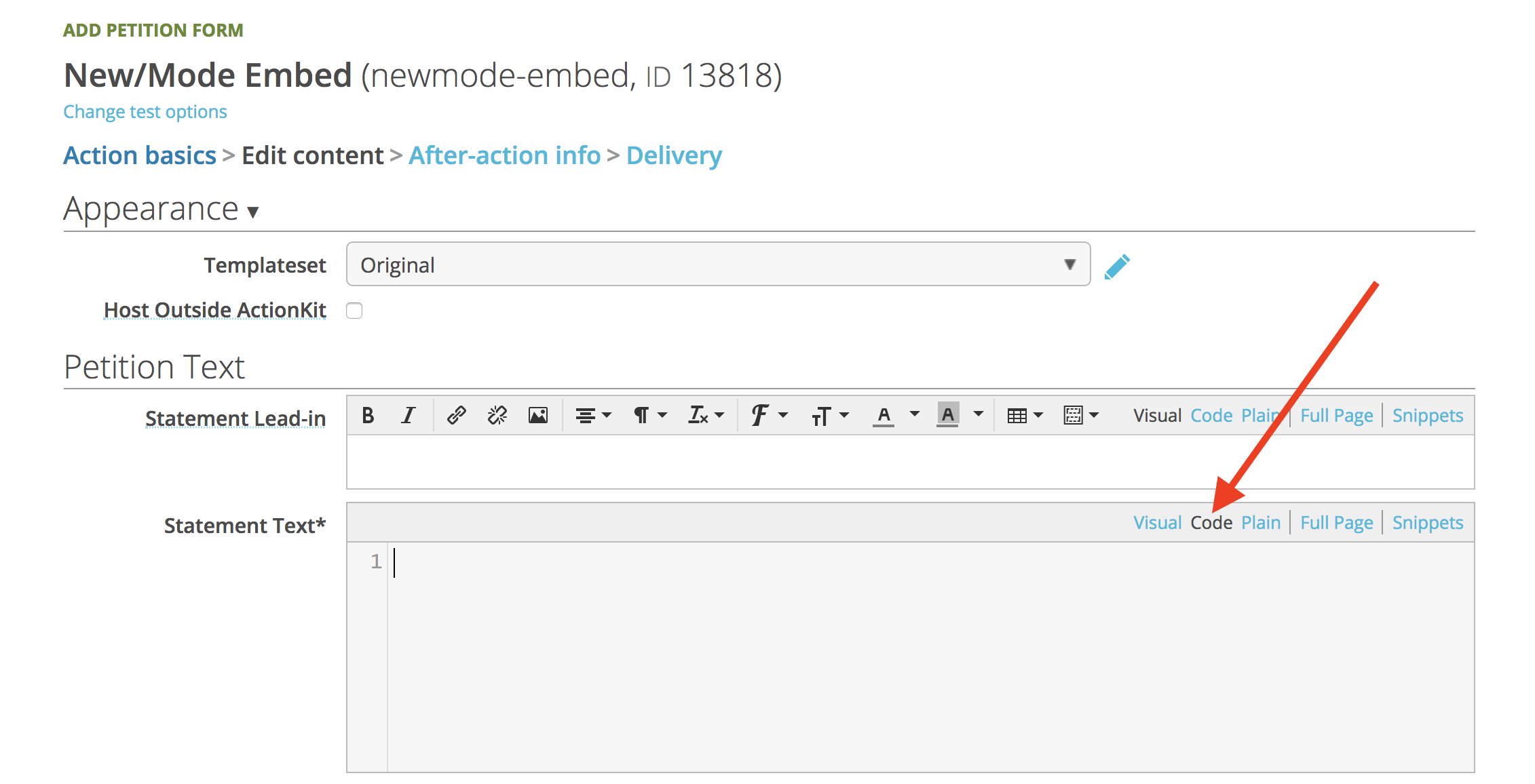 Step 3: Save and publish your ActionKit page.