The WordPress editor both autoformats your text and restricts the types of tags that are inserted into your content. While some users who are attempting to insert scripts find this frustrating, it's not a design flaw. Blocking the ability to insert scripts is a security feature.
New/Mode campaign tools are built using JavaScript, and can only be added to Business Plan wordpress.com and blog wordpress.org pages. You cannot embed a New/Mode tool in your wordpress.com site if you're on their Free, Personal, or Premium Plan.
If you are a Business-level or blog WordPress user, you can easily embed New/Mode tool code. Here's how:
Step 1: Copy and paste your New/Mode tool embed code into your page/post text editor. If you're using the Blocks editor, use the Custom HTML Block found under Formatting.
If you are still not seeing the embed after this step, and you are using a wordpress.com page, go on to Step 2.
Step 2 (only for wordpress.com pages): Add <script type="text/javascript"> before your New/Mode embed code. Then add </script> at the end of your New/Mode tool embed code: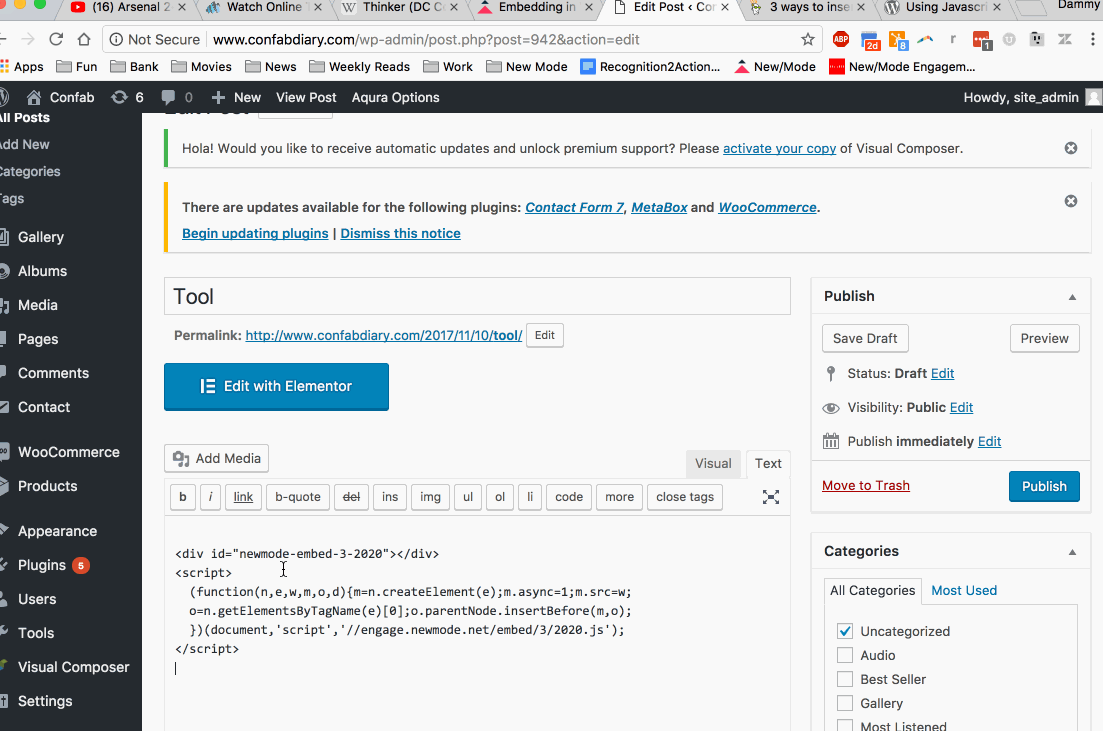 You can read more about using JavaScript in Wordpress here.