SquareSpace helps you build a site without coding or design expertise. When you add a block, you're actually adding HTML to your site without writing the code yourself. New/Mode tools can be embedded into your SquareSpace website by adding the Code Block.
Follow the steps below to embed your New/Mode tool into your SquareSpace website:
Step 1: Start by copying your New/Mode tool embed code: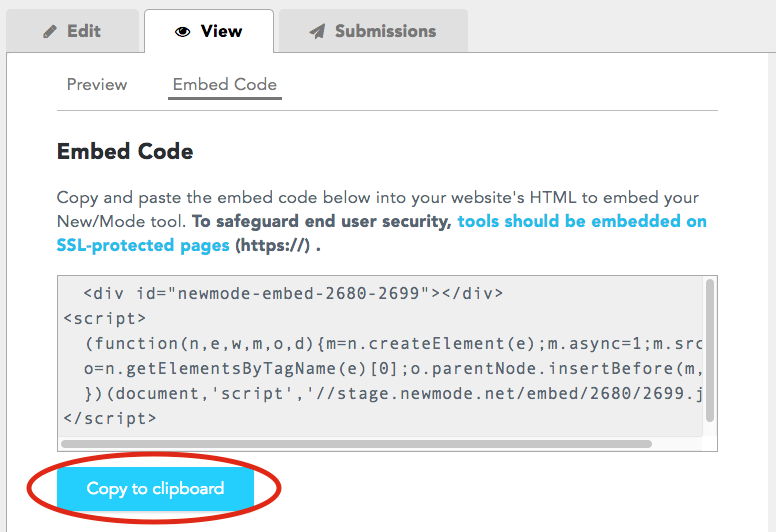 Step 2: Log into your SquareSpace website and create a new page or post.
Step 3: Choose an insert point and add the Code Block.
Step 4: Copy and paste your New/Mode embed code into the Code Block. Make sure you select HTML. Make sure that display source is unchecked.
Step 5: Click Apply.
Step 6: Save the page/post you are working on, just like in the handy walkthrough: