This is a guide on how to get your Salsa Classic CRM integrated with your New/Mode campaign. This will allow the information in your campaign tool data fields to be mapped onto your CRM data fields.
NOTE: AT THIS TIME, WE ONLY SUPPORT SALSA CLASSIC. WE DO NOT SUPPORT OTHER VERSIONS OF SALSA CRM
Prior to setting up your Salsa Classic integration, ensure you have:
Your URL to Salsa API
Your Campaign Manager Username: should be your Salsa login email
Your Campaign Manager Password: should be your Salsa password
Step 1: Got everything you need? Next, follow the steps to Create an Integration.
Step 2: Once you have selected Salsa as your CRM Service, you'll be asked to enter the information you prepared: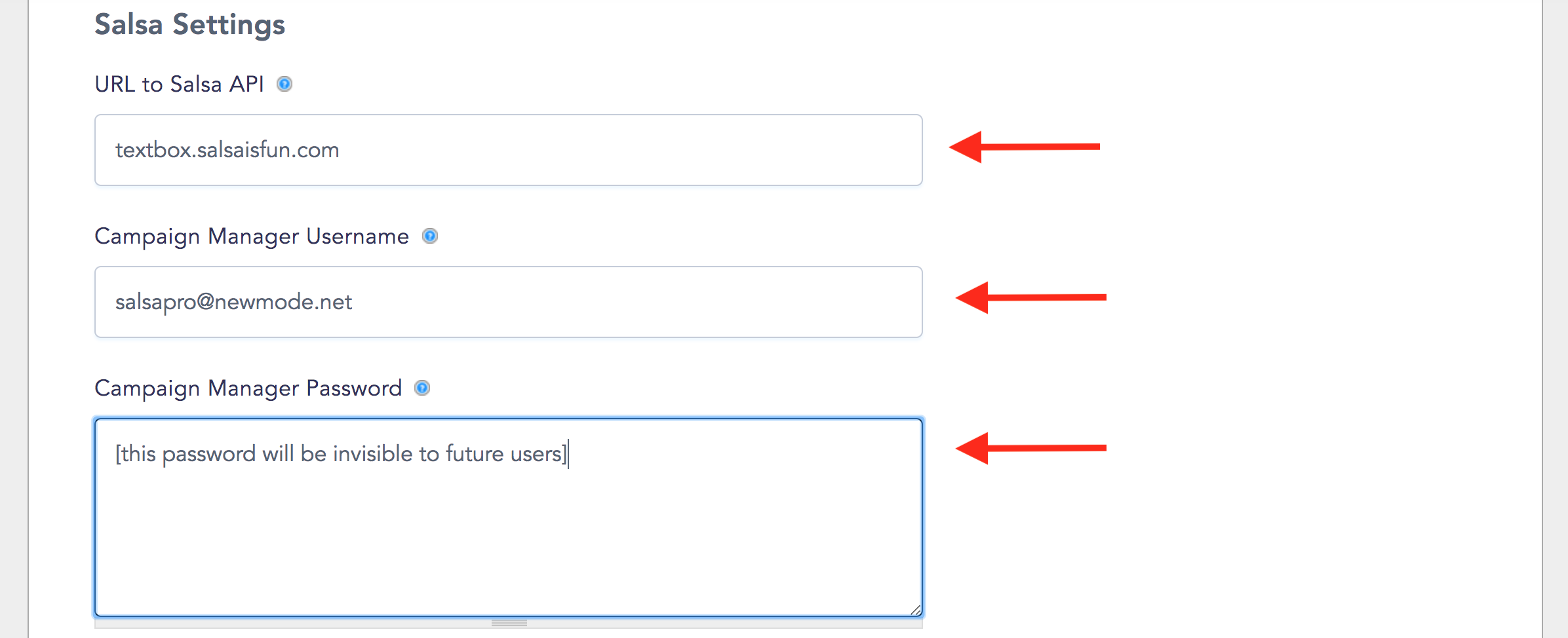 Step 4: To connect your new CRM Service to a specific campaign tool, navigate to the Basic Configuration page for that tool, and scroll down the page to Services. Make sure that Salsa is selected under CRM Service: