Your

Organization

is a lot of wonderful, powerful things, and on New/Mode, it's the first thing you'll set up when you start campaigning.
From your Organization homepage, you can:
Edit

your organization's basic details,

Navigate your

Dashboard

,

Access your

Team

and manage users,

Control your New/Mode tool

Templates

, and

Manage

Analytics

.
You will set up your Organization under your Organization Account page:

You can navigate to this page at anytime by selecting your account icon in the upper right-hand corner of the page and clicking Organization Account:

Step 1: Your Organization Name will already be assigned. We'll set that up when you sign on with us.
Step 2: Choose the Country/Region you'll be campaigning in. The Country you choose here will automatically be associated with all your campaigns and tools. Choose International if you plan to campaign across different regions.
Step 3: Enter Primary Contact information, including name, email address, and phone number.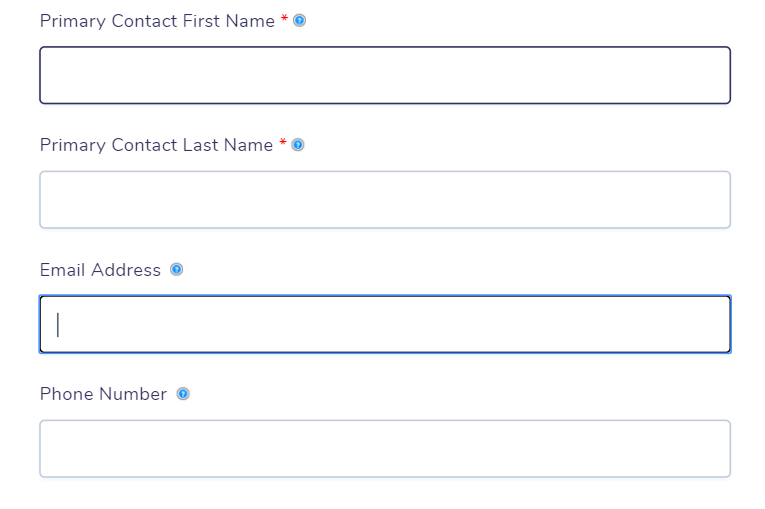 Step 4: Pick a Category (or two, or three, or more!) that reflects your organization's commitments:

Step 5: Under the Tool Selection tab, we'll check off the New/Mode tools that you'll be using to activate grassroots power online:

Step 6: Under the Privacy settings tab, you can customize your privacy policy and email opt-in. The email opt-in configuration that you choose here will be applied to all the campaign tools that you create: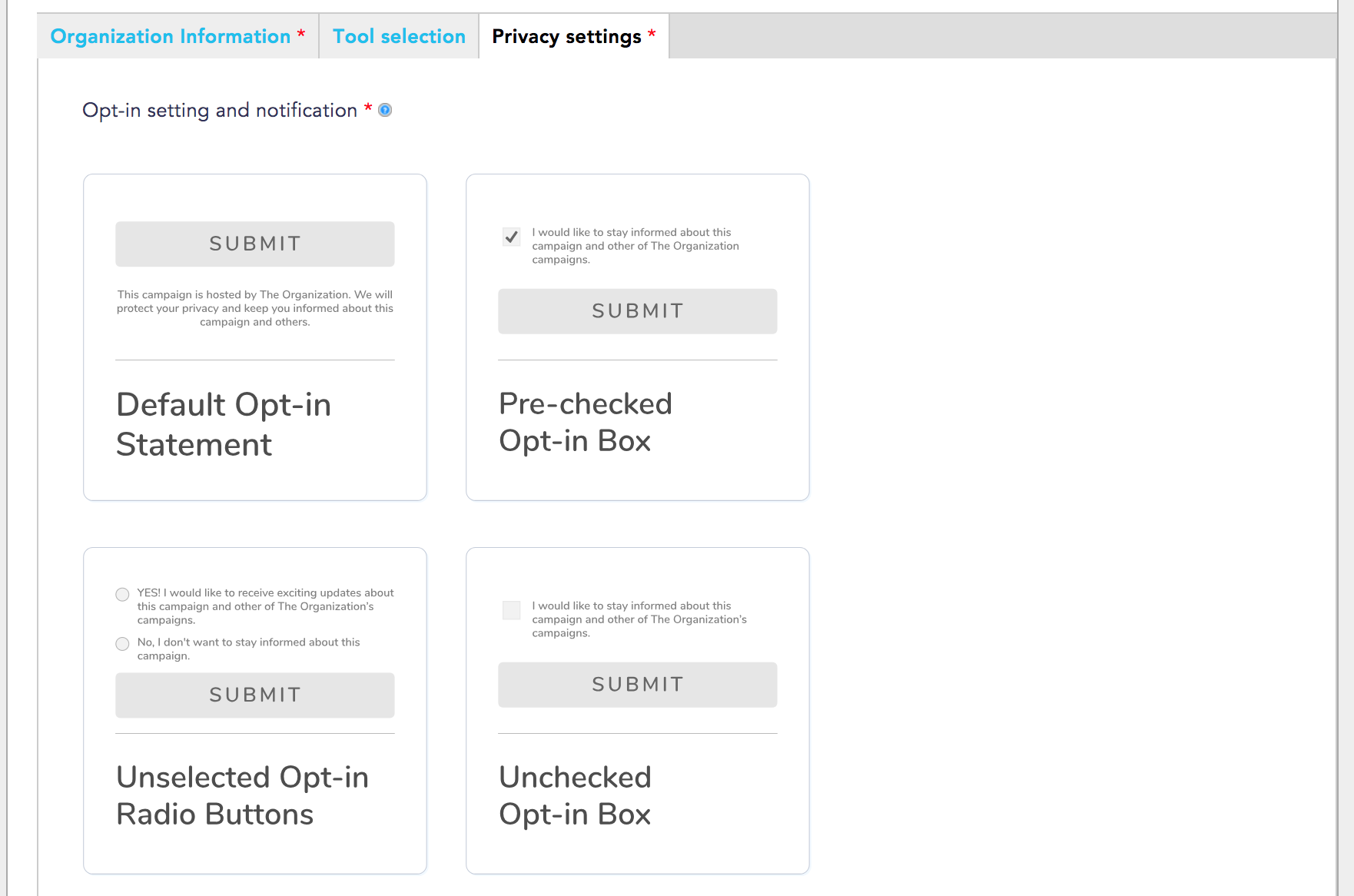 Step 7: Click Save before you leave your Organization Account page.
All set? Look out, world! It's time for the get the team together montage.