Initial Domain Setup
Before you set up Google Analytics on a page on your website we need to set up that page so that it can point to the New/Mode servers. The process is a bit technical and can take about 3 weeks but it's painless, we promise!
Before you start:
You need access to your organization's domain's DNS records
You need at least 3 weeks of time before your planned launch date, as this process requires some help from our Development team and they need to be able to fit this work into their development schedule.
You can use a root domain or a subdomain for this process.
A subdomain usually looks like a section of a main (root) domain, and has its own URL. For example, New/Mode's root domain is on the URL www.engage.net, and the subdomain where you're reading this article is on the URL support.newmode.net.

Process:
(Optional) Create a subdomain within your organization's domain to host the web page where your action will be embedded.
Contact our Support team and send us:
- the URL of the web page where your action will be embedded (can be the subdomain you created earlier or the URL of your organization's root domain), and
- the URL of the action you're looking to add Google Analytics to.
We'll pass those details to our Development team, and after they've done some work we'll send you a short DNS configuration file. You'll need to add that file to your root domain's DNS as a CNAME record within 72 hours, and let us know when you're done.
Our Development team will do a bit more work on their end, then we'll send you a domain name. You'll need to update your root domain's DNS mapping with a new line specifying your domain or subdomain URL as the Host and the domain you just received from us as the Address.
We'll give you a new code for you to embed your action. After that you'll be ready to set up Google Analytics!


Setting up Google Analytics
Here's how to get your New/Mode Organization synced with your Google Analytics account:
Step 1: From your Organization's campaign dashboard, navigate to the integrations tab: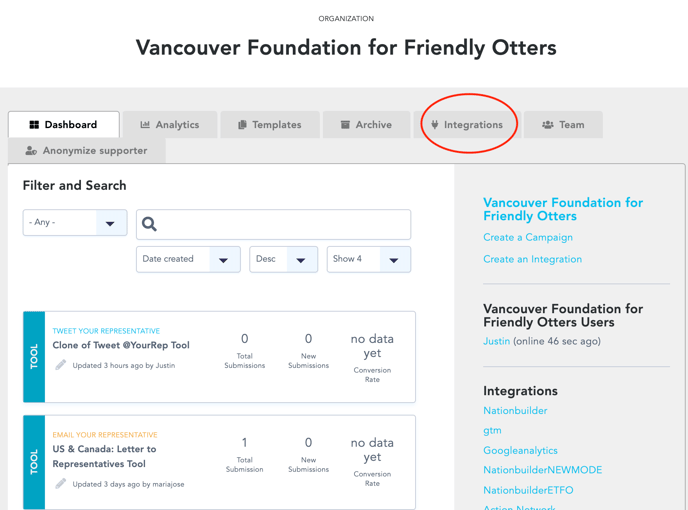 Step 2: You'll be taken to the Integrations Page. Scroll to the Analytics header and select "Add Integration" in the Google Analytics option box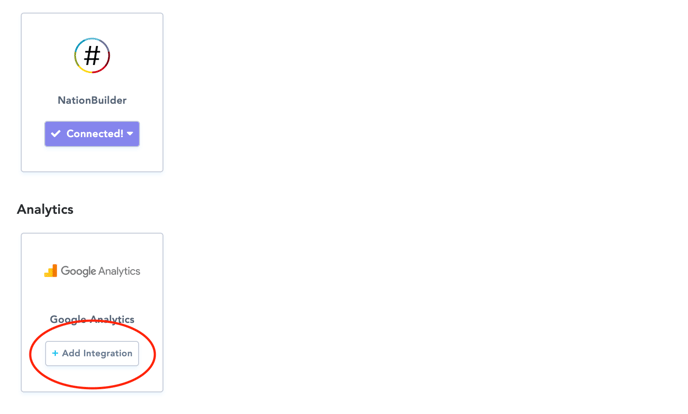 Step 3: Add the Tracking ID for your Google Analytics account. Click Save.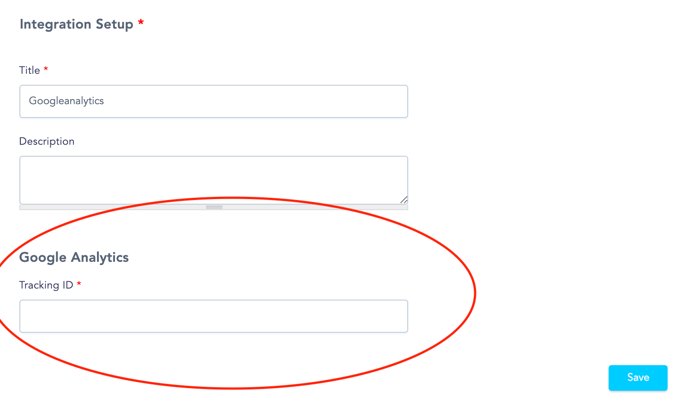 The data produced by supporter actions on your New/Mode campaign tools will now appear in your Google Analytics account.
Step 4: If you ever need to edit your Google Analytics integration, you can find it on your Organization campaign dashboard under Integrations:
---
Last updated: August 31, 2022