The default configuration for New/Mode's engagement tools is the English language. But we know that it's never been more important to connect with the global audience in your own backyard.
With this in mind, we are constantly adding new languages to our interface. Currently, you can setup New/Mode forms with full language support in English, French, Spanish, German, Dutch, Polish, Bulgarian, Croatian, Czech, Danish, Estonian, Finnish, Greek, Hungarian, Irish, Italian, Latvian, Lithuanian, Maltese, Portuguese, Romanian, Slovak, Slovene, and Swedish, with more to come. Our translation interface will adapt to your supporter's browser language, so error and system messages will be translated, but specific field names and custom content needs to be edited manually.
If you're planning on running a tool in several different languages (for example, many of our Canadian campaigners want tools to work in English and French), you can create a unique version of each tool with its own unique embed link for each language you're working with.
Example of a New/Mode Email Your MP tool in French - the content of this tool was translated manually by the subscriber, while error and system messaging is automatically translated by our system.
Translation also happens automatically for the social share buttons that you set up on your Thank You page and Thank You email: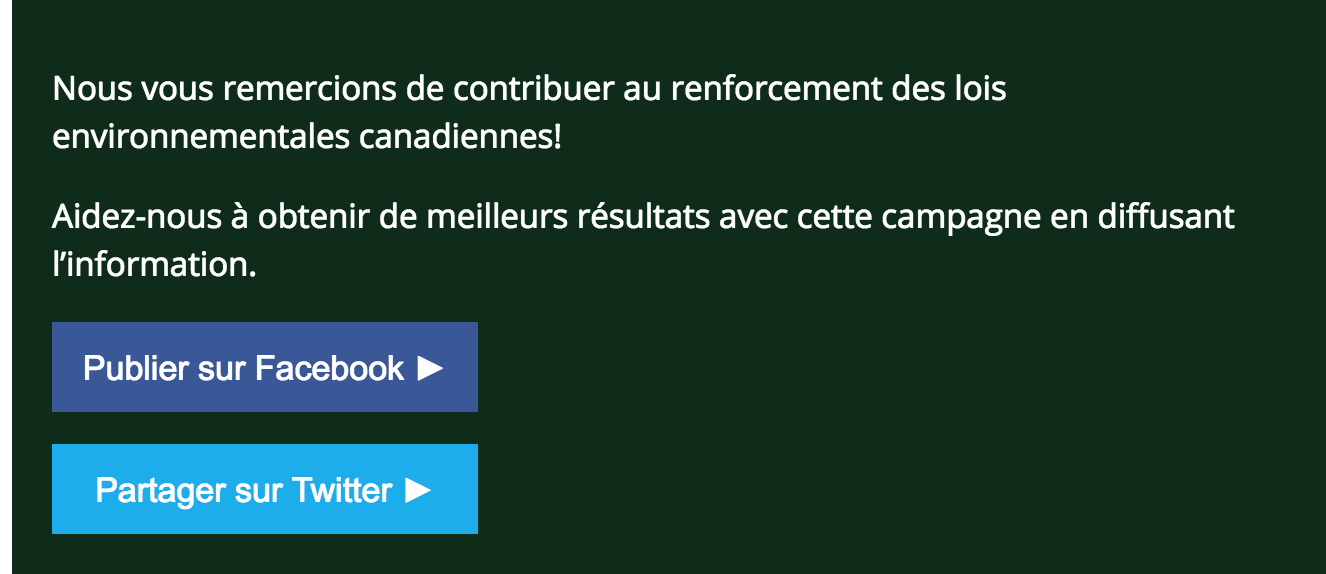 Action buttons such as the Submit Button and form labels titles such as First Name, Last Name, Address, etc, can be manually translated into other languages. Learn how by checking out this article.