Social Share Button Tokens look like this:
These social share button tokens will appear on Thank You Pages and Thank You Emails. Take note, because they need your love and care! These tokens won't render into buttons unless you configure the social share tab & add content.
It's also important to recognize these tokens, because if you delete them, your social share buttons will disappear!
Thank You Page

Facebook Page Button looks like: [node:sp_facebook_page_button]
Twitter Page Button looks like: [node:sp_twitter_page_button]
Email Share Button looks like: [node:sp_email_page_button]
Thank You Email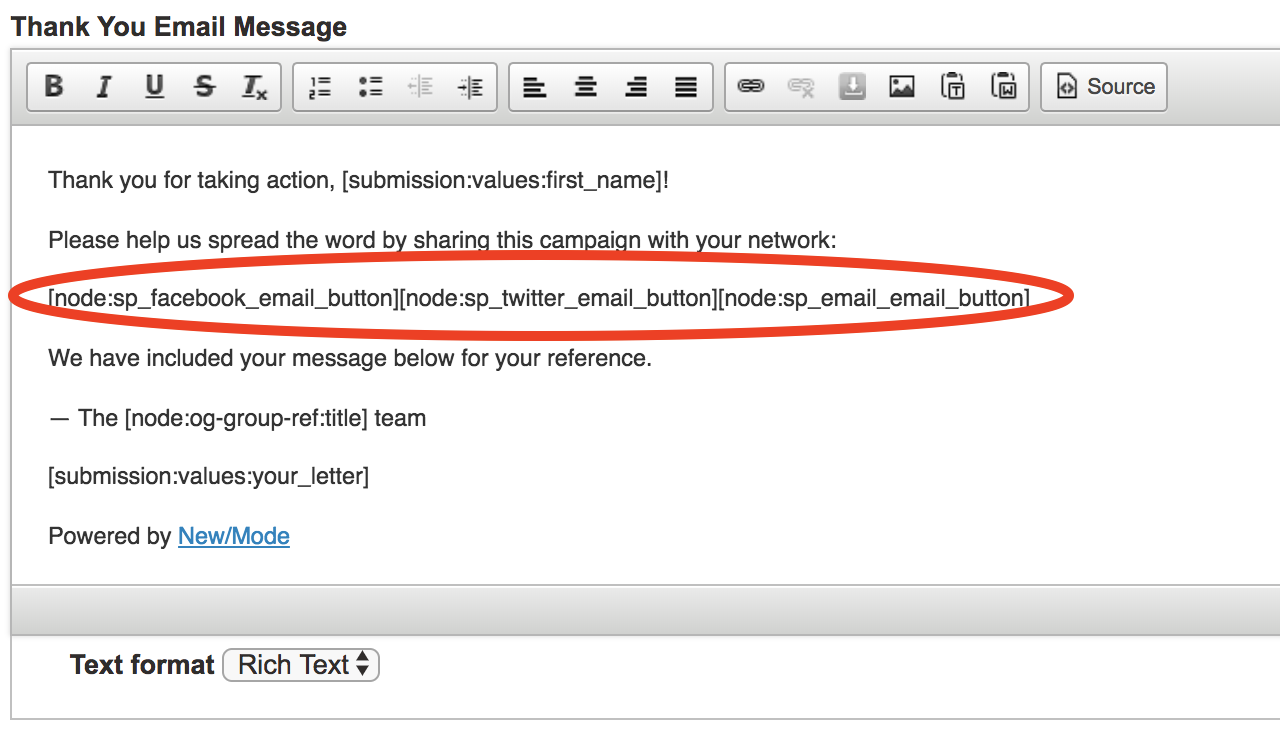 Facebook Email Button looks like: [node:sp_facebook_email_button]
Twitter Email Button looks like: [node:sp_twitter_email_button]
Email Share Button looks like: [node:sp_email_email_button]