In your Target Content section, under Your Message, you can customize the content of the email that your supporters will send, making sure that each will sing right off the page: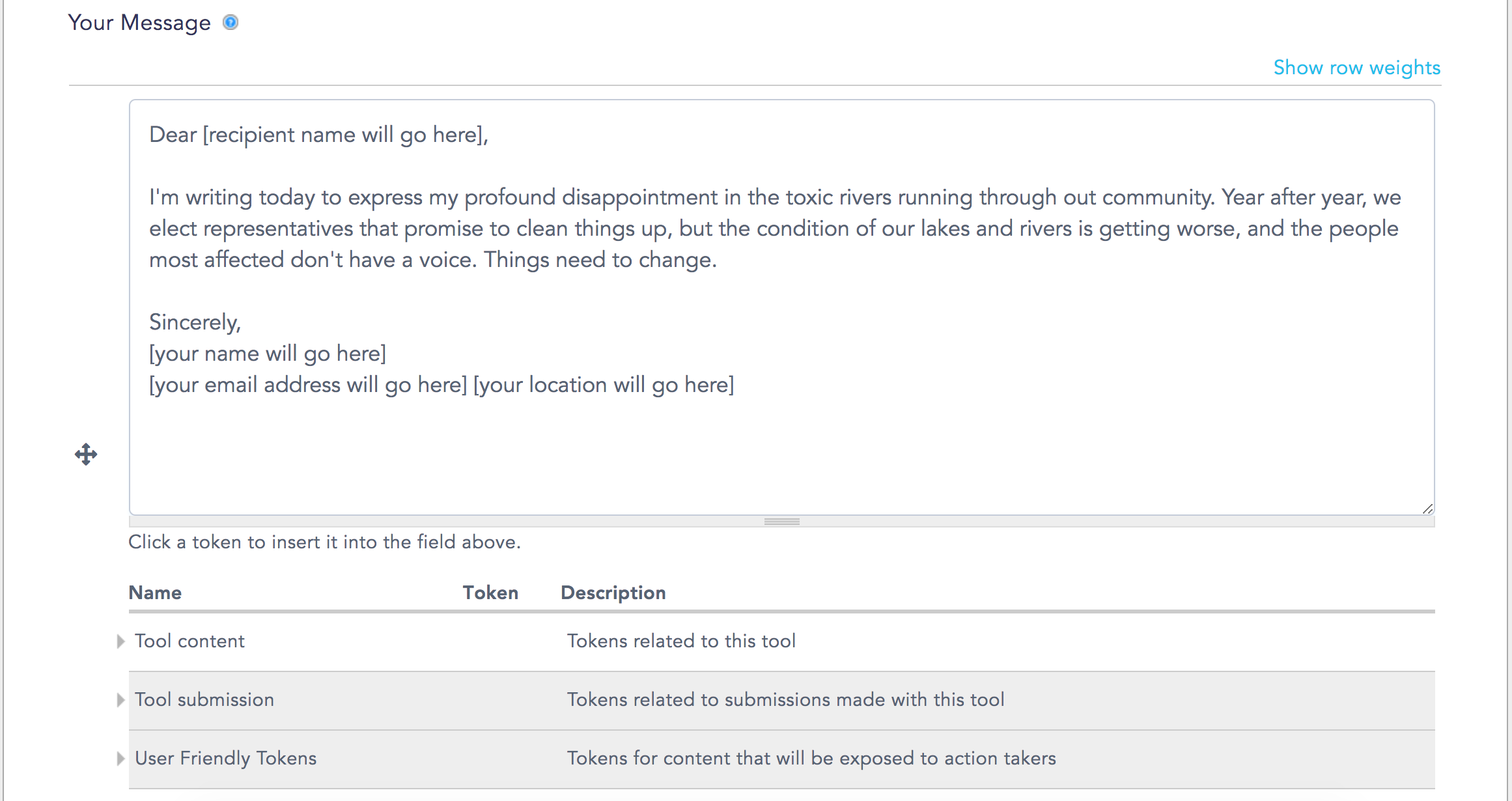 This is the message that your supporters will be prompted to send by your Emailing Tool. You've got a few interesting options for customizing this message. You can choose to:
Leave the field blank:
With a blank field, you invite supporters to write their own unique email from scratch. If you choose this option, the Key Points you added under Supporter Content will help supporters with on-message writing ideas.
Include some custom content:
As in the image above, you can use tokens to add custom content, like the name of the targeted decision-maker and the name and address of the supporter. Below the Your Message field, you'll see a list of tokens you can use to personalize the message.
Write the message yourself:
If you want your supporters to send a no-messing-around pre-written message, you can enter the full text, with or without tokens.
Write multiple message templates:
Just like you did with Email Subjects, you can create a bunch of messages that will randomly populate the message field. This can be a good option when you want to create several templates that just include one leading sentence (i.e. "I'm writing because I care...) to get supporters started, or when you want to get supporters acting fast.
Below that first Your Message field, you'll see an additional blank field for creating a second email message. You can keep adding custom messages by clicking that friendly blue Add another item button, seen below: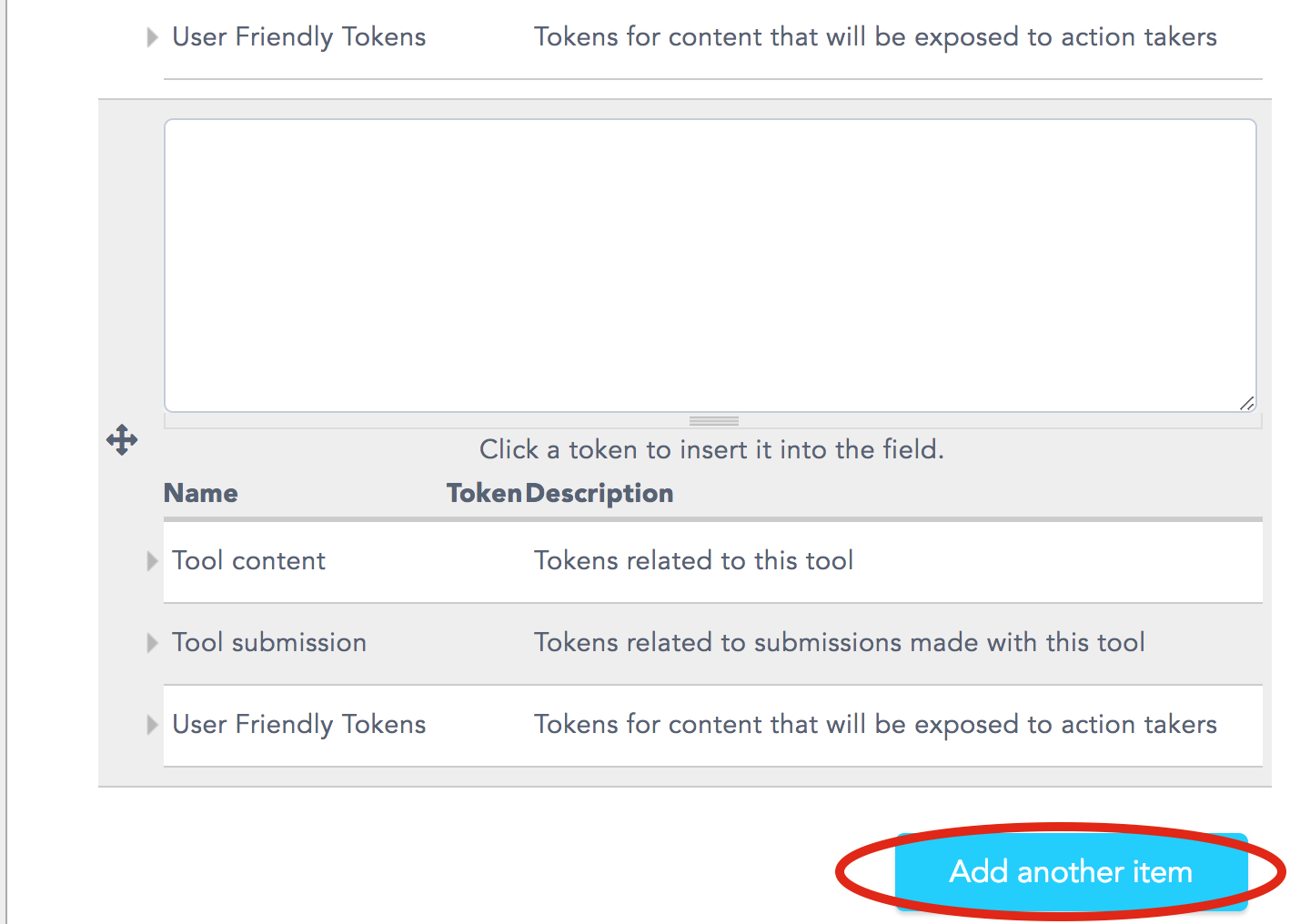 Done customizing your Emailing Tool messages? Click Save & Next at the bottom of the page and go to Preview to check out your tool, which should look a little something like this: