Once you've created a campaign tool, you can embed the code on your website or insert a tag directly into your CRM at any point in the tool design process.
After the code is nestled in there, all updates, tweaks, and dramatic overhauls you make to a campaign tool will be automatically updated, so you'll see changes reflected instantly on the associated webpage and/or CRM.
Embed Code
Your campaign tool embed code is accessible on the Embed Code screen under the Preview tab. Just copy and paste, or click Copy to Keyboard and paste the code on your website: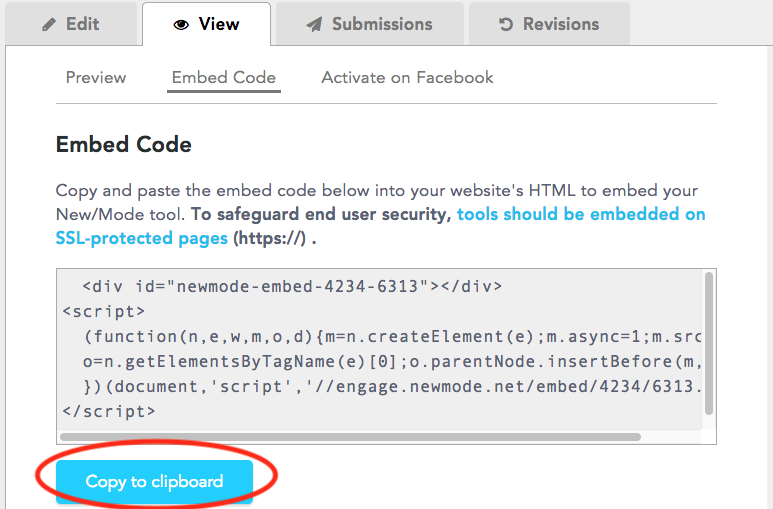 Take care of your tools! Always embed code on SSL-protected websites.
Thank You Page Path

The Thank You Page Path is a direct link to your tool's Thank You Page, and can be used for your Google Analytics goals!
Insert Tag
The Embed Code section also includes an embed code that's formatted as a tag. If you use NationBuilder, you can use this method by adding the tag to your page template.


Social Buttons Embed Code
The Social Buttons Embed Code is the code you will want to use to add your Social buttons to custom thank you pages - just add this code to your page's HTML, and you're good to go! You do NOT need to use this code if you are using a New/Mode thank you page, as the buttons will be added automatically.