You can encourage your supporters to share your campaign with their networks by including social sharing buttons on your Thank-you page and Thank-you emails:

These buttons allow a supporter who has just completed an action to quickly share your campaign to Twitter, Facebook, and via Email.
This walkthrough will show you how to get Social buttons set up, and how to edit and test each button.
Step 1: Under a campaign tool's Edit tab, click Social.

Step 2: On this screen:
you will be able to:
Enable or disable Twitter, Facebook, Email buttons.
Enter and update your campaign URL (this is the page that the generated Tweet/Facebook post/email will link to).
Enable or disable A/B Testing, which will allow you to try out different versions of your social share and track which are most successful.
Add content like text, images, and video.
Step 3: Once you have customized your share buttons, click Save at the bottom of the page. As long as you have enabled each button you want on your Thank-you page and Thank-you email, the tokens in the association texts fields will turn into friendly little buttons that will post your campaign content to the associated social media.
If you're working in a language other than English, we've got you covered! Your social share buttons will automatically translate to your supporter's browser language: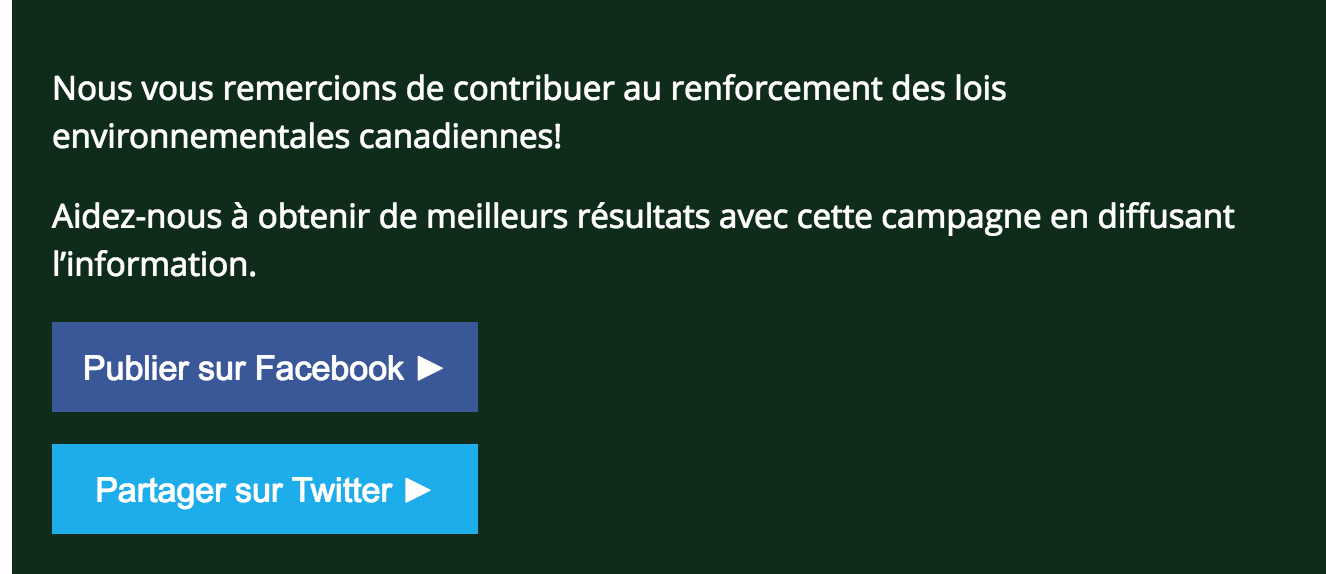 Social Share Button Tokens look like this:
It's important to recognize these tokens, because if you delete them, your social share buttons will disappear!
Thank You Page
Facebook Page Button: [node:sp_facebook_page_button]
Twitter Page Button: [node:sp_twitter_page_button]
Email Share Button: [node:sp_email_page_button]
Thank You Email
Facebook Email Button: [node:sp_facebook_email_button]
Twitter Email Button:[node:sp_twitter_email_button]
Email Share Button: [node:sp_email_email_button]