You can easily add an activity stream on the basic configuration page on all Email, Petition on Fax tools.
Who wouldn't love watching new submissions pop up on your action page, showing impact and encouraging others to join and help keep your campaign's momentum. New/Mode Email, Fax and Petition tools allow you to configure this live stream in just a couple clicks.
Step 1: Navigate to your Edit/Basic Configuration tab and scroll down to "Add an activity stream" under Optional Settings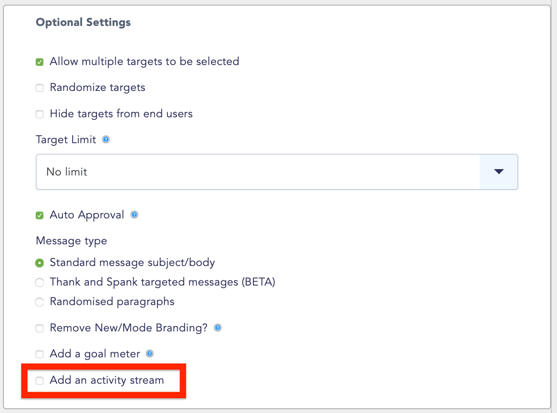 Step 2: Tweak the activity stream to your liking! You can change the title, select how many submissions/voice you want to showcase at one and how much information you'd like to disclose about each supporter.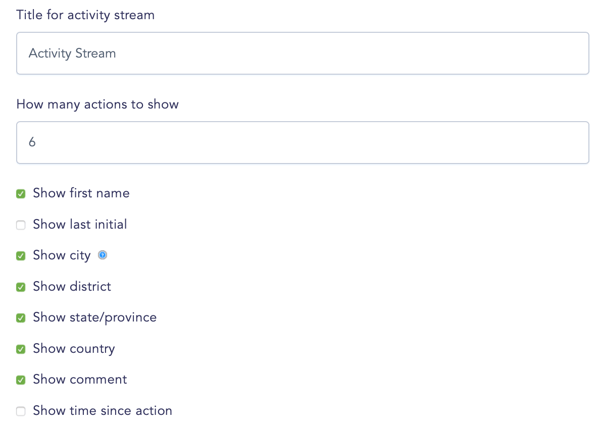 Step 3: Marvel at your new creation - you will find it just below the submit button on your form!