If your supporters are creating their own emails, it's a great idea to enter a few sharp, on-message talking points to provide inspiration and direction.
By default, these points will appear below the message field on your Emailing Tool, but you can rearrange components so that Key Points appear anywhere on the form.
You can enter Key Points for your Emailing Tool under the Supporter Content section of the tool Content screen:

The Key Points you create here will appear below the email message field. They should look a little something like this: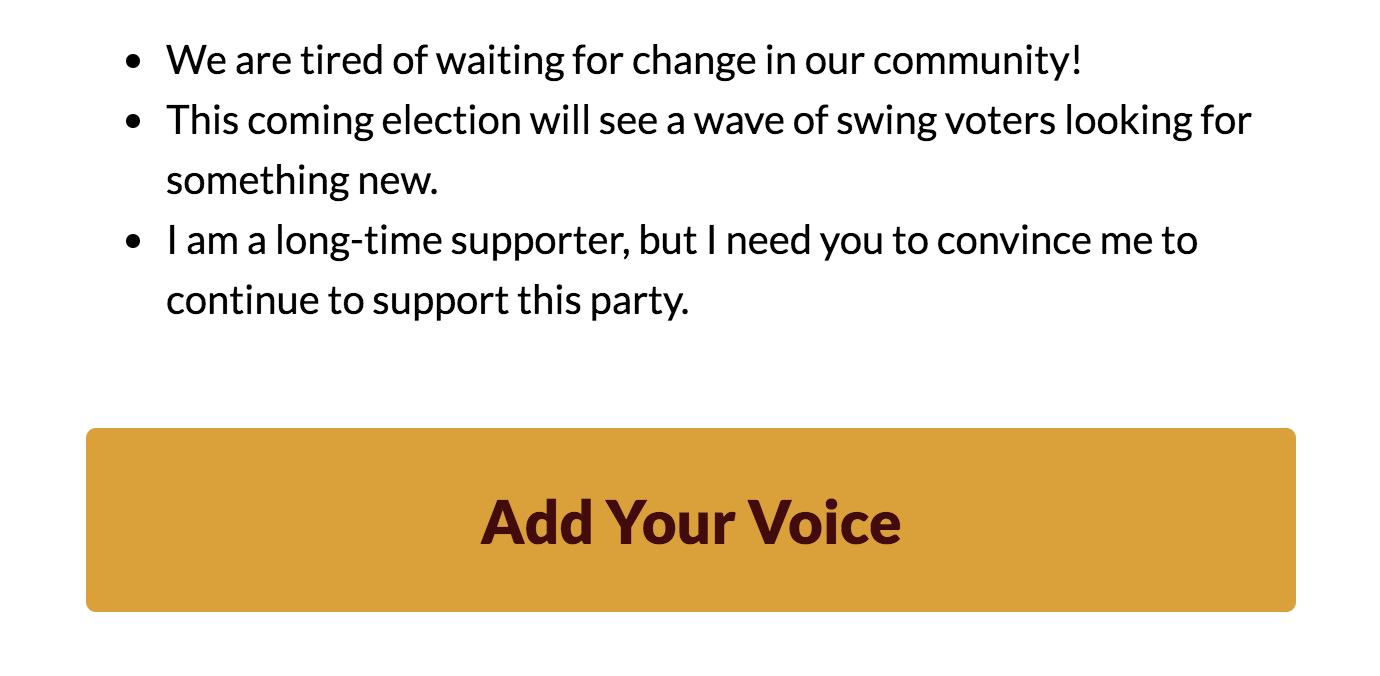 As your campaign develops, you can always return here to refresh your talking points to keep emails unique and timely. Once you've got your Key Points set up, you might want to think about customizing your Thank You Page...