Whenever one of your supporters adds their voice to a petition using your campaign tool, they get a friendly follow-up Thank You Email from your Organization. This is a great opportunity to show that you appreciate their contribution, and to ask them to spread the word, or to get more involved!
You can customize your Thank You Email Subject and Thank You Email Message under the Supporter Content section of the tool Content page: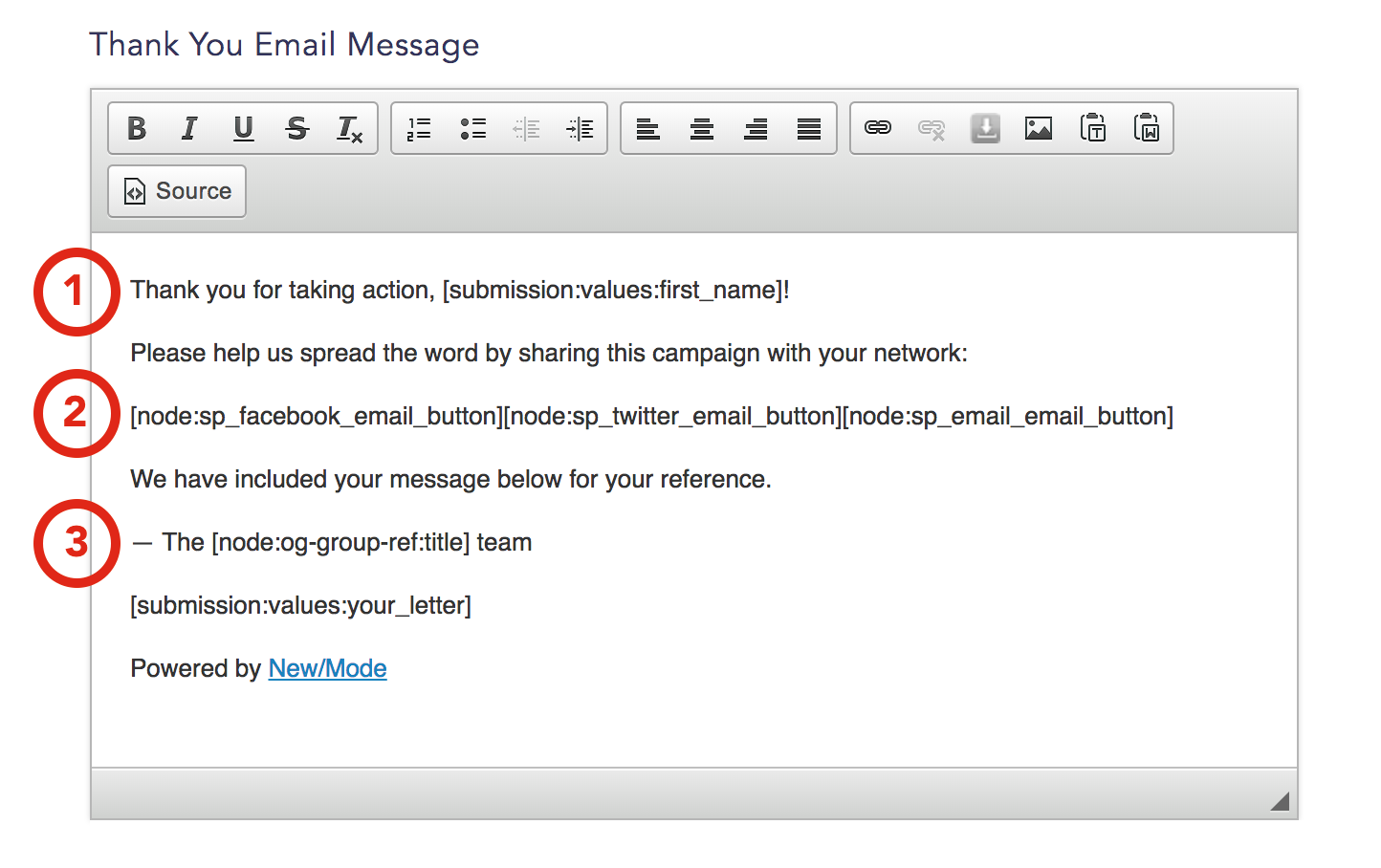 As you can see above, our default Thank You Email message uses tokens to automatically personalize components like your supporter's name (1), add social share buttons (2), and to add your organization name (3).
Once it's set up, a Thank You Email sent by your Petition Tool will look a little something like this:

New/Mode's default thank you message is pretty great, but feel free to get this Thank You Email cozying up nicely with your campaign message by customizing the content! Learn more here!