This quick walkthrough explains how to connect your New/Mode campaign tools to Action Network in just a few breezy steps.
Before we start, make sure that you have your Action Network API Key. Got it? Let's do this!
Step 1: Follow the steps to Create an Integration. Once you select Action Network as your CRM, you'll be asked to enter that API Key: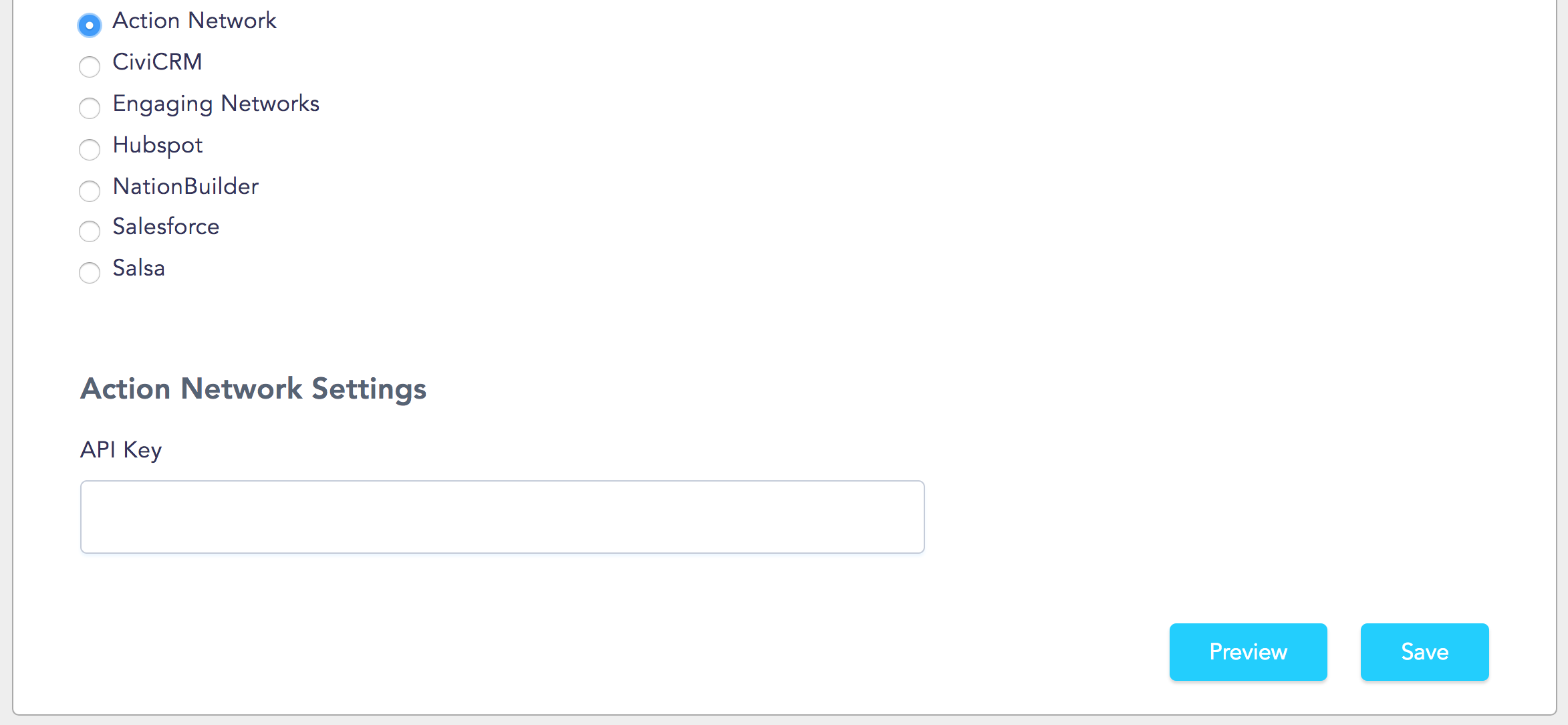 Step 2: Click Save. You can see which New/Mode tool components have been mapped on to which Action Network fields in CRM Integrations under Advanced settings: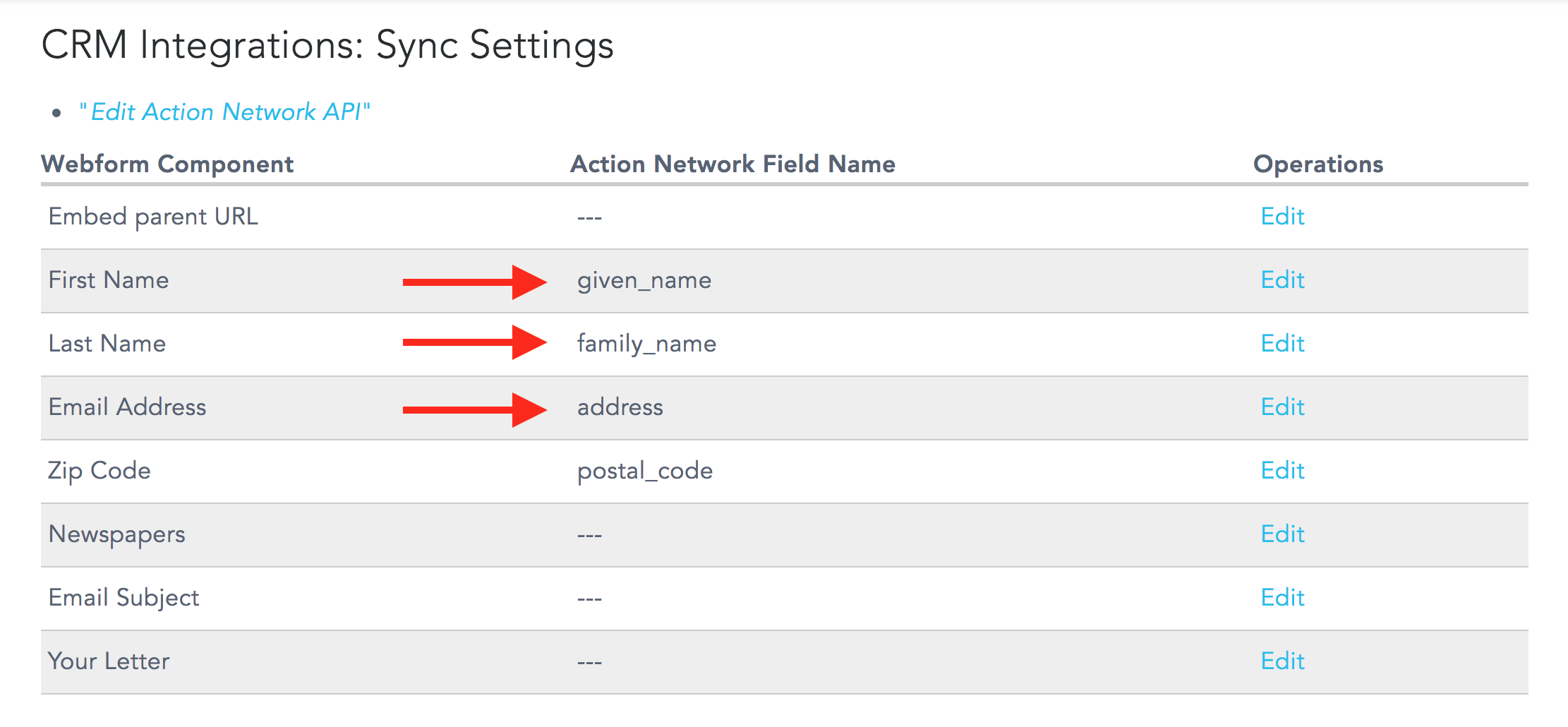 Once you've completed these steps, data about each supporter submission (in New/Modespeak) or activist action (in ActionNetworkspeak) will appear in your Action Network as an entry in an Activist's Record under Action History: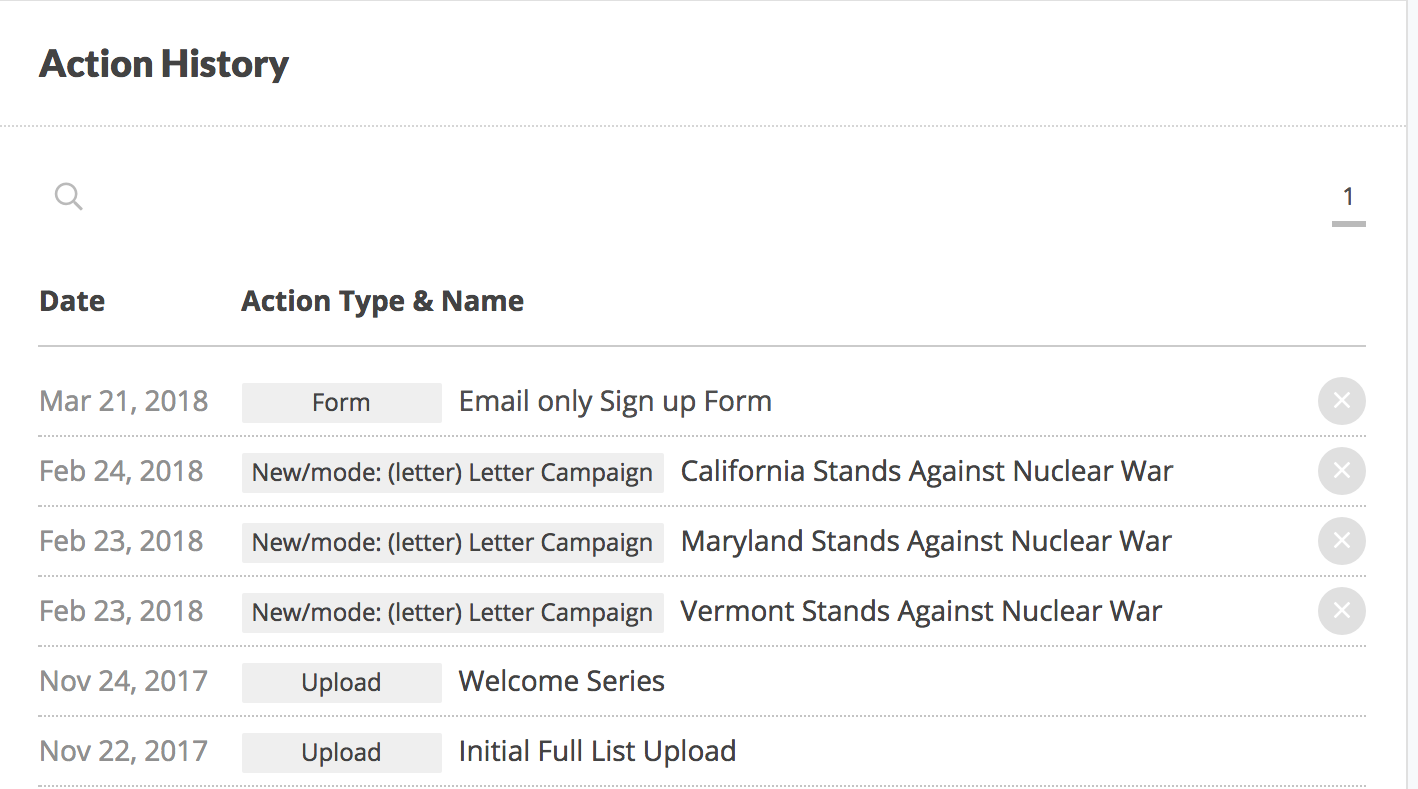 By default, New/Mode tools send values for first name, last name, and email address. Need more?Click here to learn how to sync additional Action Network fields with New/Mode tool components.