Have you ever wanted your campaigns to flood targets with beautifully unique submissions while also maintaining control of your campaign's message? We're working to make that possible with our new Randomized Paragraphs feature, which shuffles blocks of pre-defined text into unique, prewritten emails and faxes.
If you'd like to generate super-custom emails and faxes while keeping up your action's on-message conversions for your next action, you can follow these easy steps to created randomized paragraph email messaging:
Step 1: Go to your action's Content page and scroll down to Target Content Settings. Click the checkbox for 'Randomised paragraphs making a single message', then click the 'Save & Next' button at the bottom of the page to save your new setting: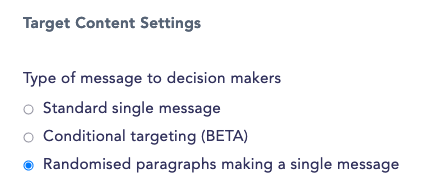 Step 2: When you click Save, you'll be taken to your action's Content tab. Scroll down to the Target Content section. Here, you can write a series of unique paragraphs (you decide how many), each with multiple variants. A random variant will be picked for each paragraph to construct the letter: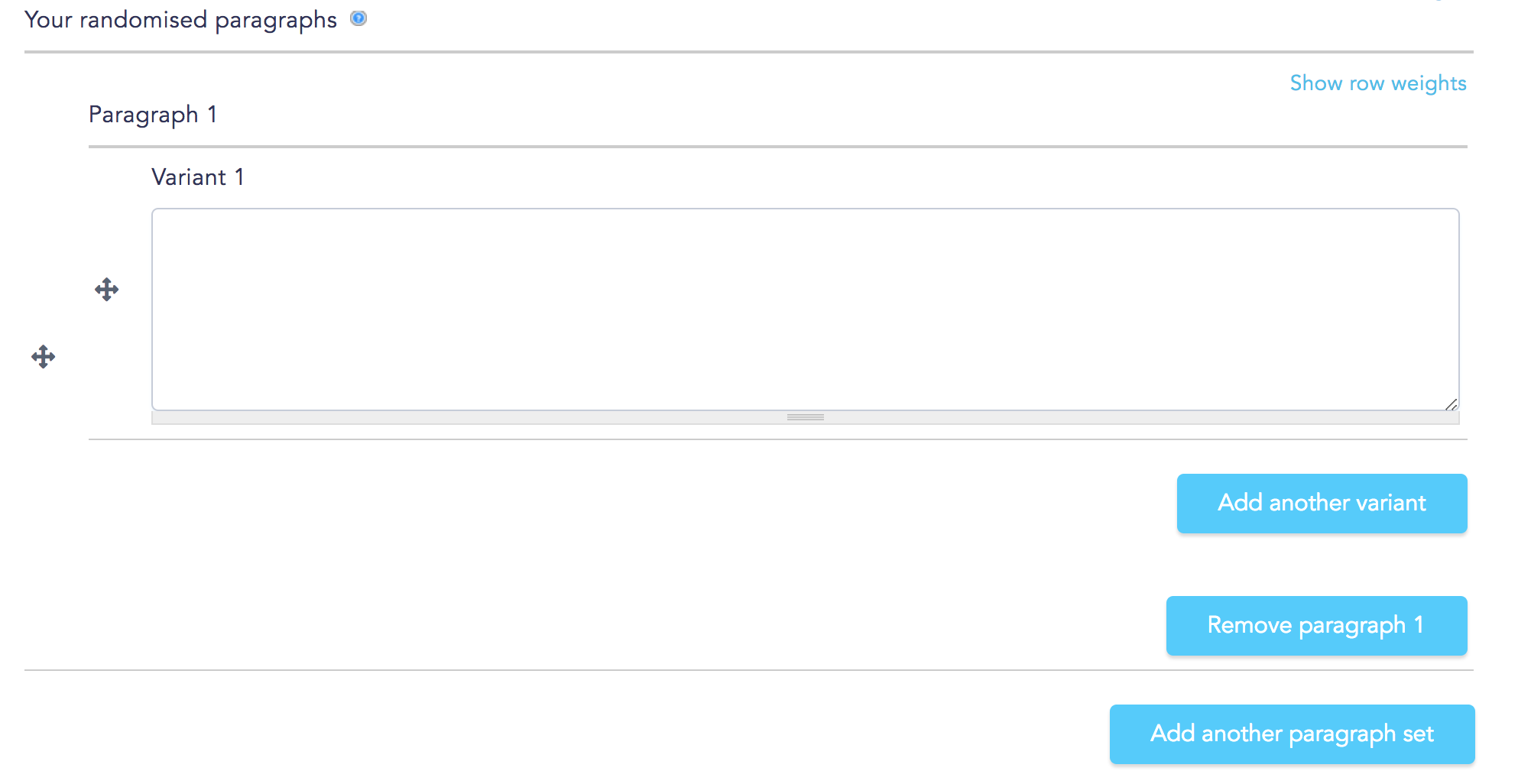 Step 3: For each paragraph, set up your paragraph variants: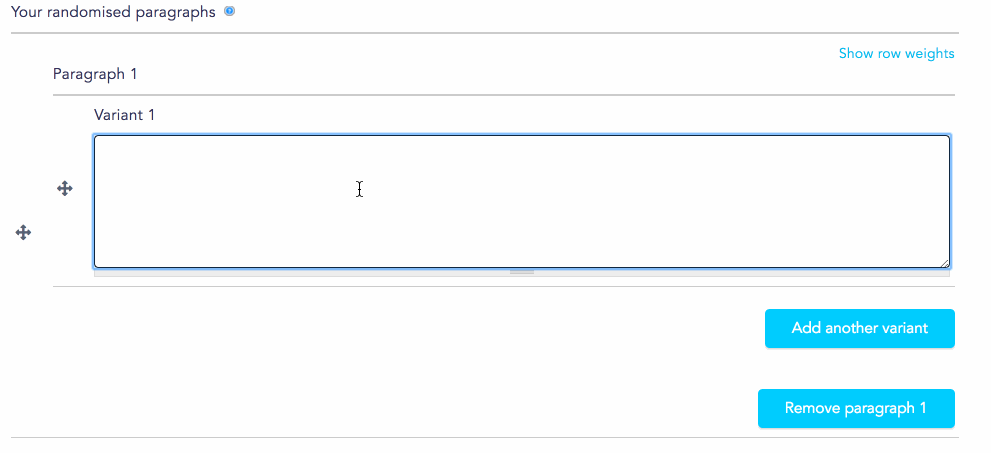 Step 4: Add multiple paragraphs and repeat the steps above as needed, creating unique variant sets for paragraph #1, paragraph #2, etc.
Add Paragraphs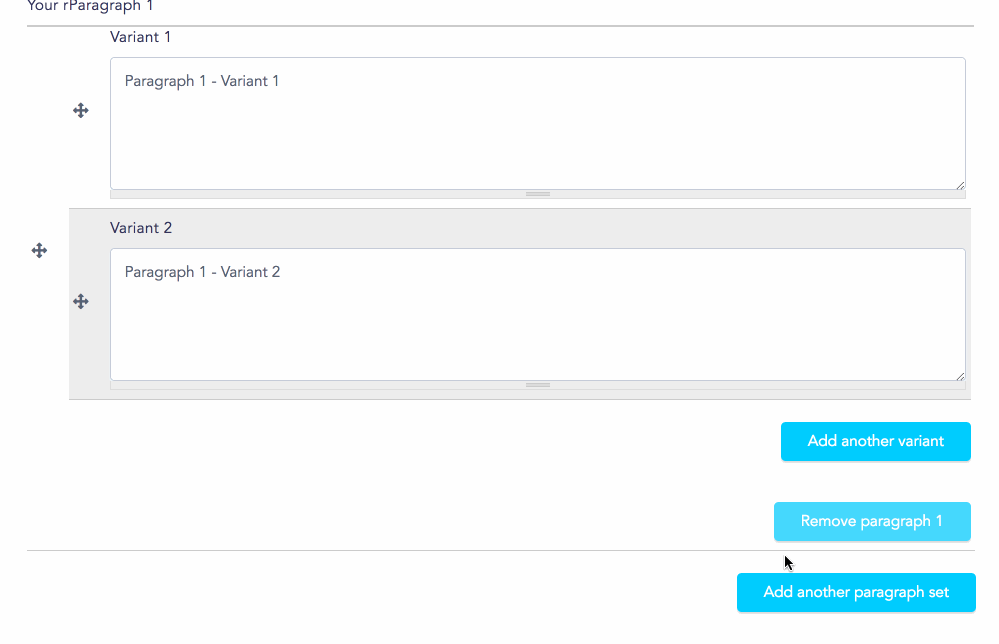 Step 5: Once your Randomized Paragraph messages are in place, click Save & Continue at the bottom of the Content page.
On your View tab, you can now see an example of how your emails to targets will look. Refreshing the page will allow you to see a fresh random combination of your newly created email paragraphs: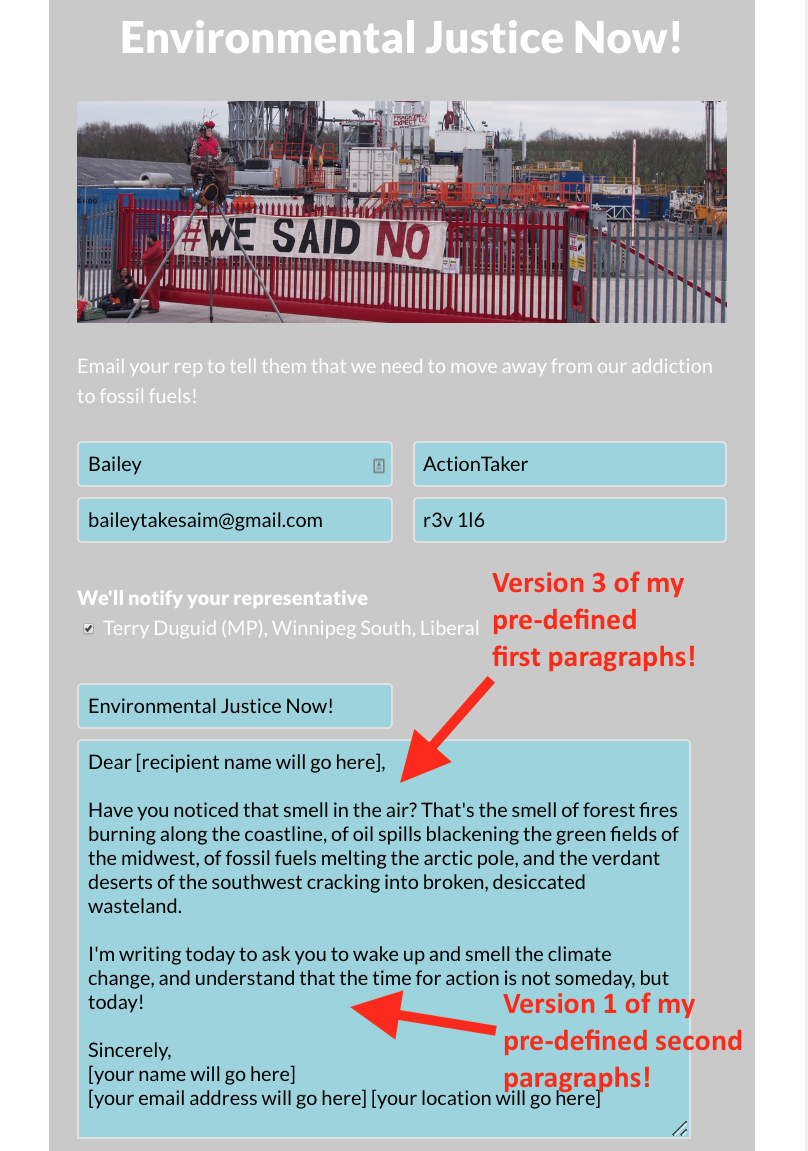 We can't wait to see the impact of your unique submissions!
Step 6: Test your action throughly to be sure that your Randomized Paragraph messages are set up the way you want them!
---
Last updated: March 10, 2022