Our tools offer a simple Test Mode so that you can see how your tool will work live from end to end. We always recommend building at least a day of testing into your campaign timeline.
Step 1: When you first create a new campaign tool, Test Mode will be on automatically. You can find Test Mode settings at the bottom of your campaign tool's Send Configuration page. Before you launch, you will be able to set your Test Mode email address, phone number, or twitter handle:

After you launch, you can access Test Mode settings either from the Preview tab by selecting Return to Test Mode, or navigating to the Send Configuration page. In both instances, you'll see two options:
Make tool non-live (targets will not be contacted) - you will always see a red "TEST MODE" banner on your tool when in test mode,
Turn test mode on for logged in users (to test while tool is live). - this setting is helpful for testing your tool once your campaign is live. This will put your campaign tool on test mode for your team members, but it will remain live for your supporters.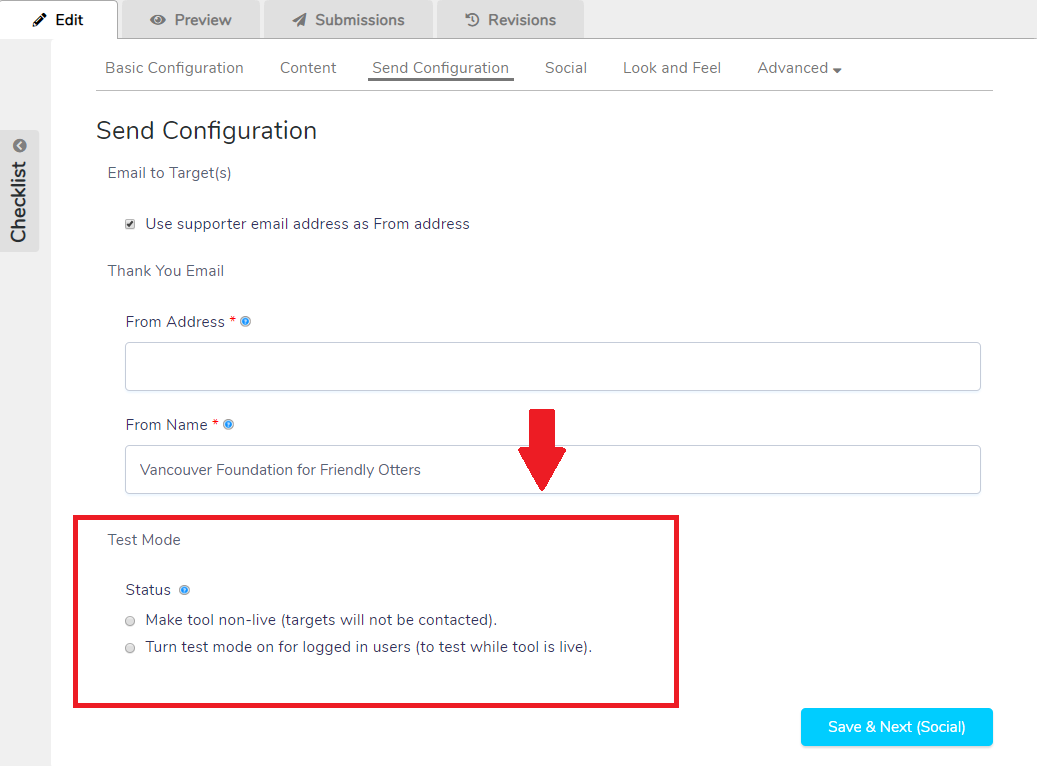 By entering a Test Mode email address, phone number, or Twitter handle, you can get live results for your campaign tool (like seeing how your submission tokens look in action!) without actually needing to contact a target.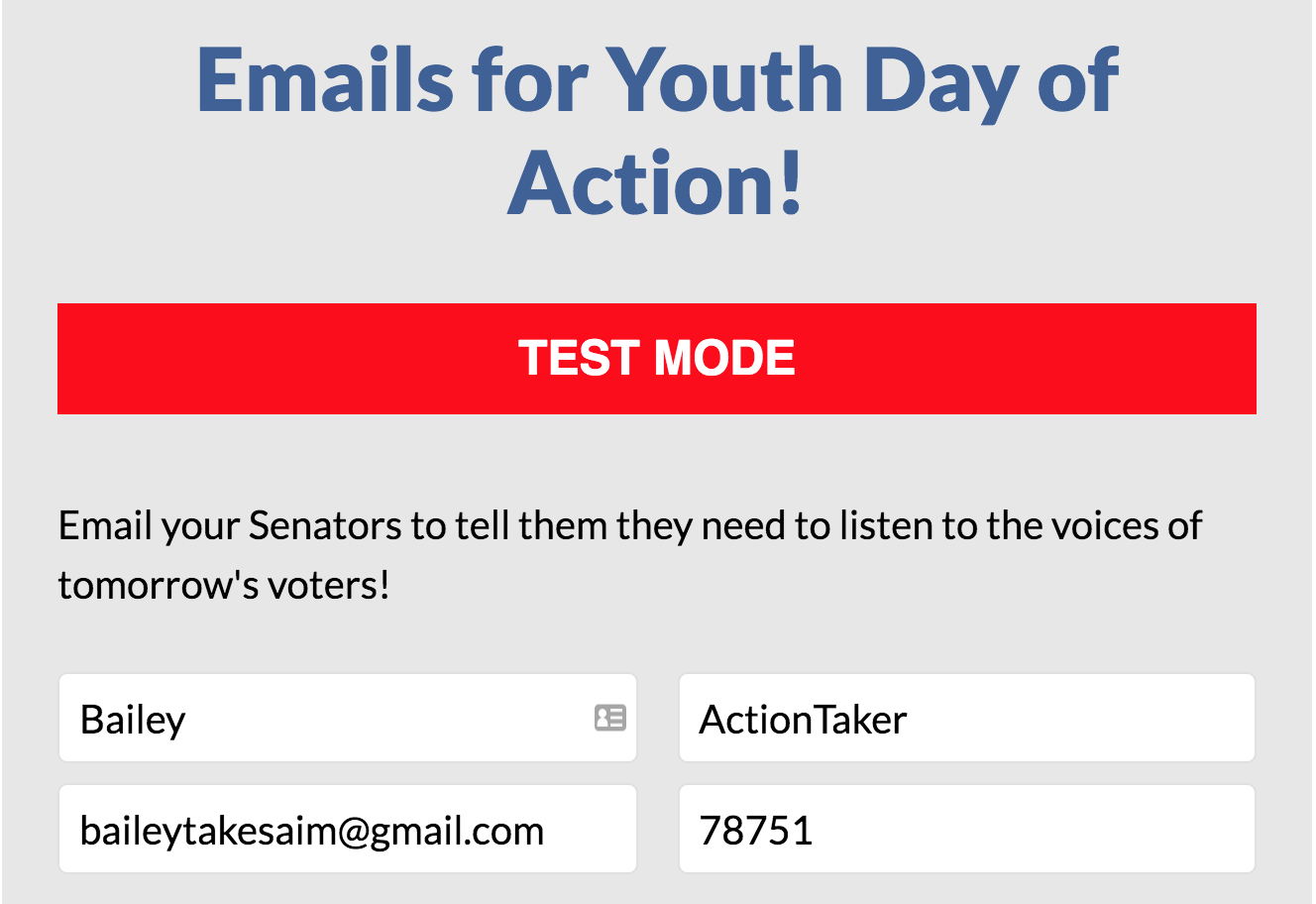 Please note you either need to turn auto-approve on, or manually approve your letters if you're testing emails.
We're working on improving this experience. Stay tuned for updates!
Step 2: Review New/Mode's best practices for campaign tool testing!