You can take your supporters through a series of actions on a single page by embedding a whole campaign instead of individual actions.
Campaigns are like folders for your actions, so by embedding a campaign you're putting all of its actions in the same place, allowing your supporters to easily engage in several ways. Full spectrum engagement for the win!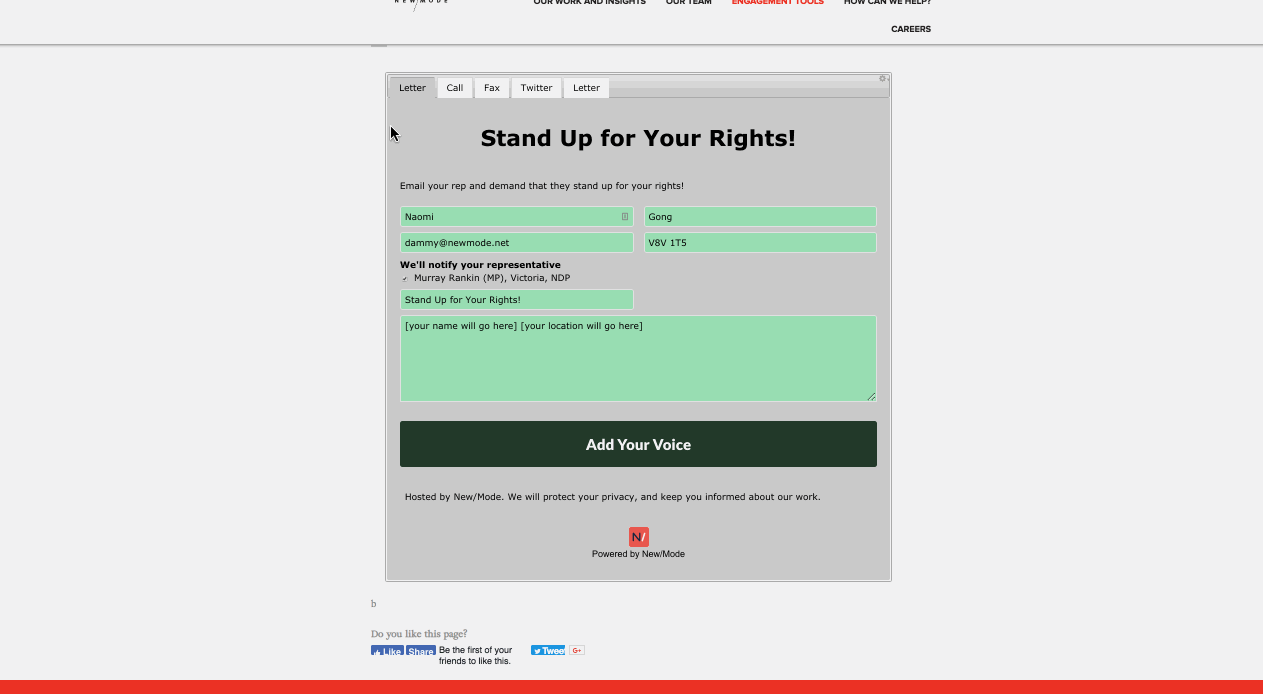 Embeddable campaigns are a beta feature, so if you'd like to use them please email support@newmode.net and we'll enable them for you!
Embedding a campaign on your website
Step One: On your Dashboard, navigate to the Campaign you want to embed then open the Embeddable Campaign tab.
Step Two: You'll see a list of all of the actions in the campaign. You can drag and drop to re-order them, and change the label you want each action to have on its tab. Save any changes you make at the bottom of the page.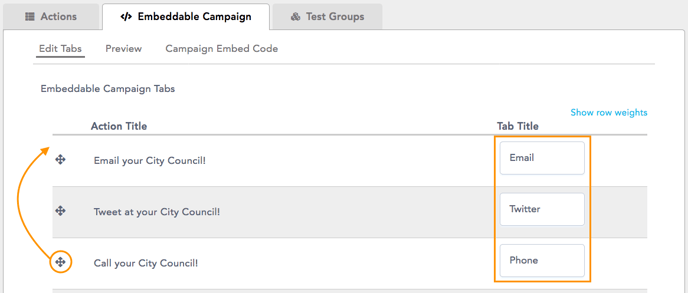 Step Three: Click on Preview to see what the campaign will look like when it's embedded. If you want to rearrange the tabs or change any of their labels, go back to Edit Tabs.
Step Four: When you like how everything looks, click on Campaign Embed Code, copy the code to your clipboard, and paste it on the website where you want to embed the campaign.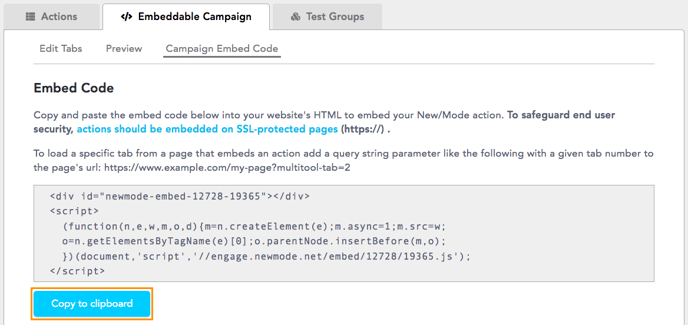 If you want to make changes to the campaign after it's embedded, go ahead! Any edits you make in the Edit Tabs page will be reflected on the campaign on your website.
Embedding a campaign on an action page
You can also create an action page for your entire campaign just like you would for an individual action: open the campaign and click on the 'Create an Action Page' button: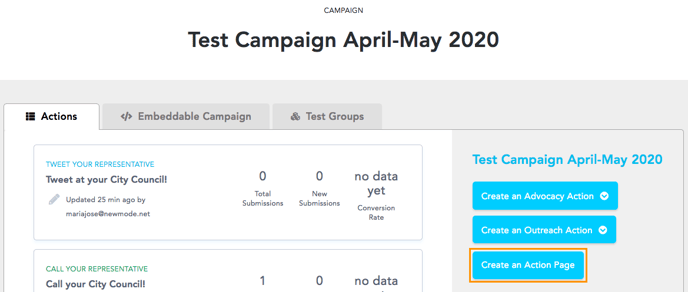 If you want to embed individual actions instead, follow the steps in this guide.