Ever thought about taking your supporters through a series of back-to-back actions on one website page? You have? Well look no further. You can now embed multiple tools on your action page with our Embeddable Campaign feature.
If you've been keeping up with our literature on Full Spectrum Engagement, you know how important it is to give supporters multiple opportunities to get involved - both for their satisfaction and the effectiveness of your campaigns! One way of doing this is using multiple tools in your campaigns - for example, pairing a Letter to Representatives tool with a Call tool and a Letter to the Editor tool. Our Embeddable Campaign feature lets you embed all three tools together on your website's action page, increasing the level of engagement of your supporter with each conveniently placed action!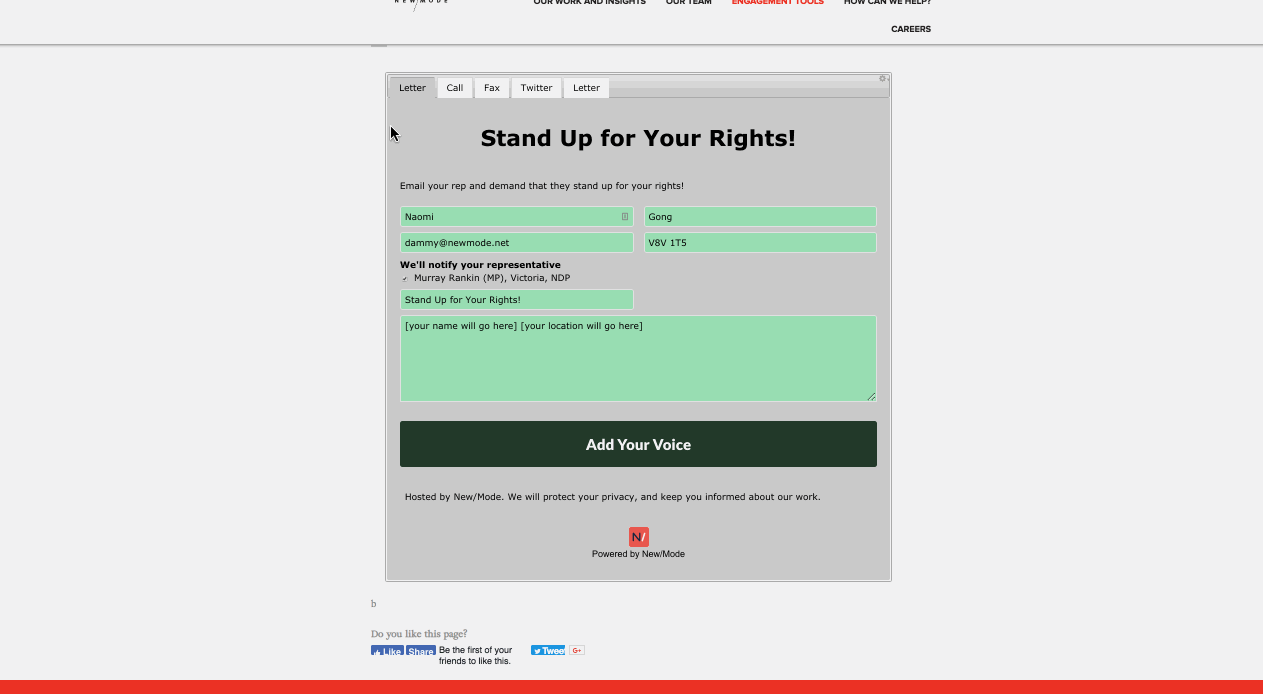 Important: You can still embed individual campaign tools on your website. Embeddable Campaigns are just an extra feature for those who want to have multiple actions on one page.
Intrigued? Here's how to do it!
Embeddable Campaigns
From your Dashboard, navigate to the Campaign you'd like to embed on your action page. You can also create a new campaign to arrange the tools you want to include in your Embeddable Campaign embed.
Click the Embeddable Campaign tab. From here you can: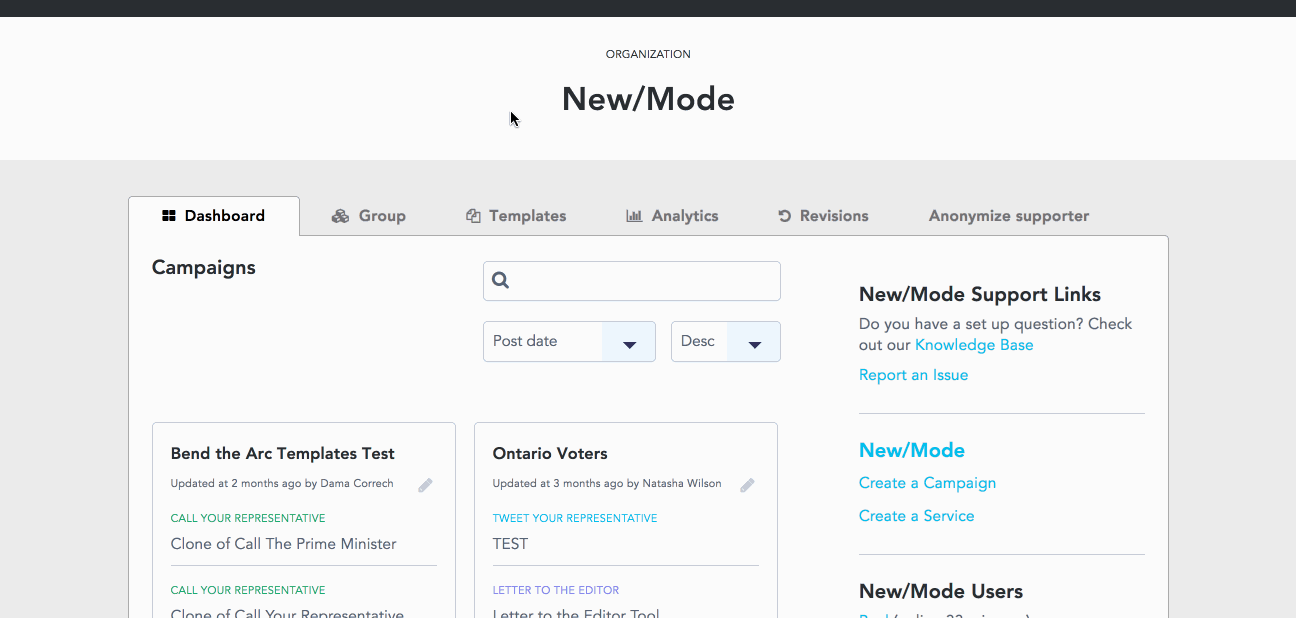 Rename Tool Tabs
Campaigns often employ the same tool multiple times, sending distinct messages to different targets - how do you prevent confusion in the labeling of multiple tools of the same type? Renaming tool tabs is how! Follow the steps below if you'd like to rename your campaign tool tabs.
Step 1: Navigate to your Embeddable Campaign tab,
Step 2: Under the Edit Tabs page, navigate to the Tab Title column,
Step 3: Rename the individuals campaign tool tabs,
Step 4: Click Save.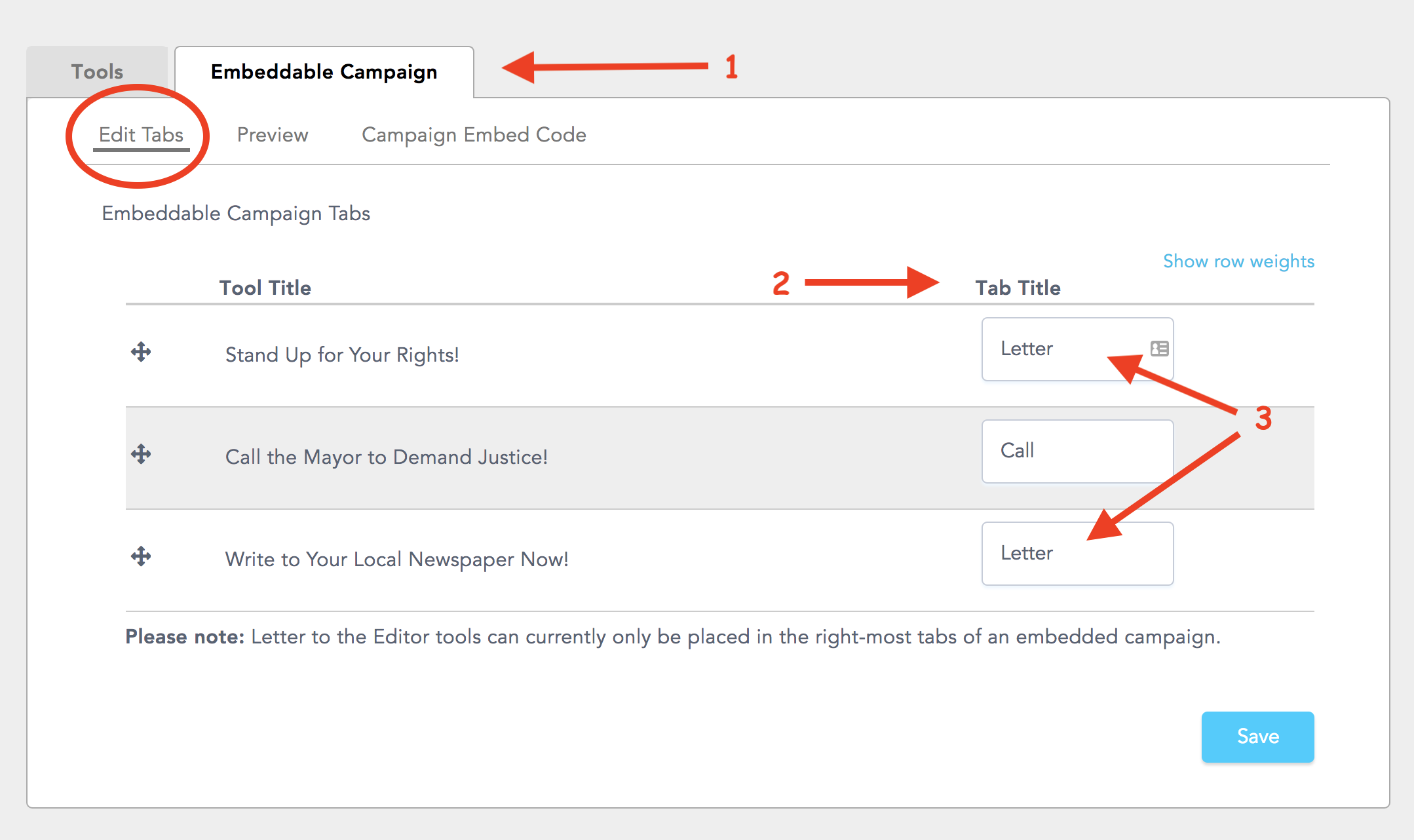 Rearrange Campaign Tabs
To rearrange the order in which tools appear on a Embeddable Campaign, drag and drop rows using the handles along the left-hand side of the page, and click Save.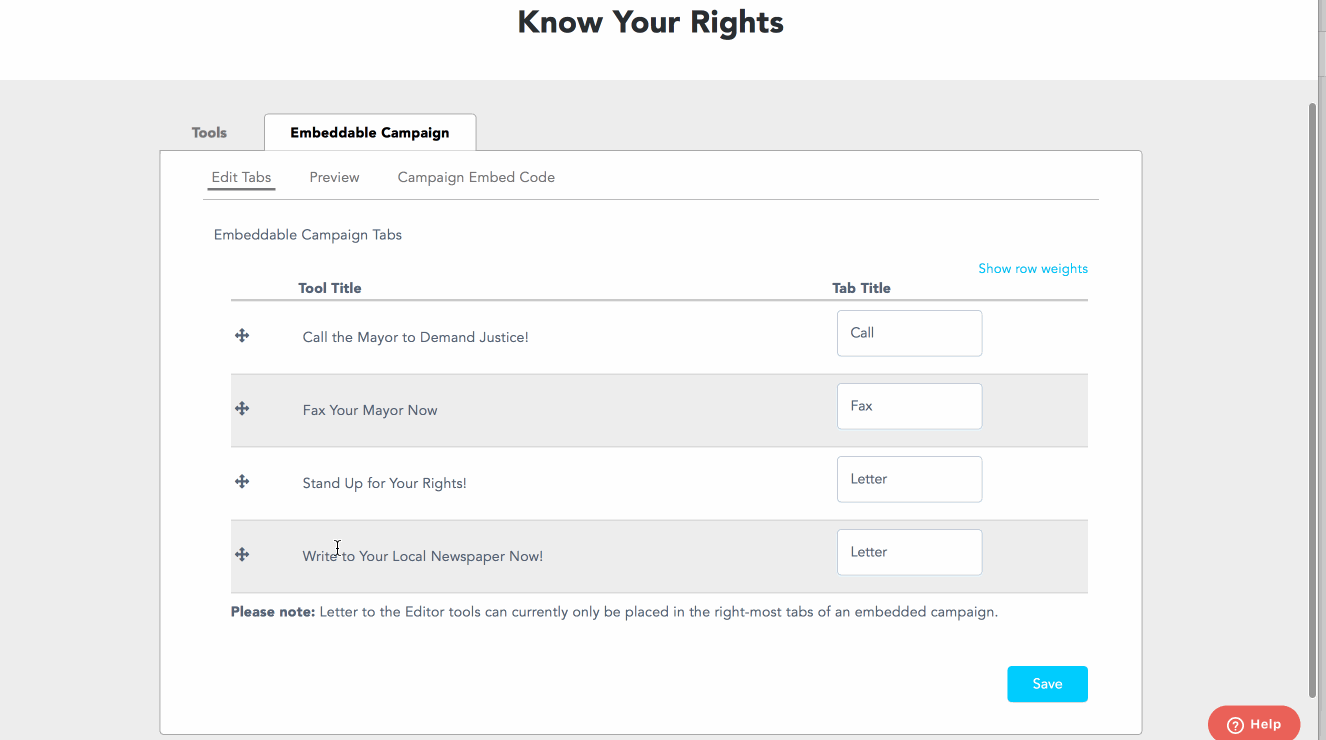 Embed Campaign
Your campaign embed code is accessible on the Campaign Embed Code tab under the Embeddable Campaigns tab. Just copy and paste, or click Copy to clipboard and paste the code on your website: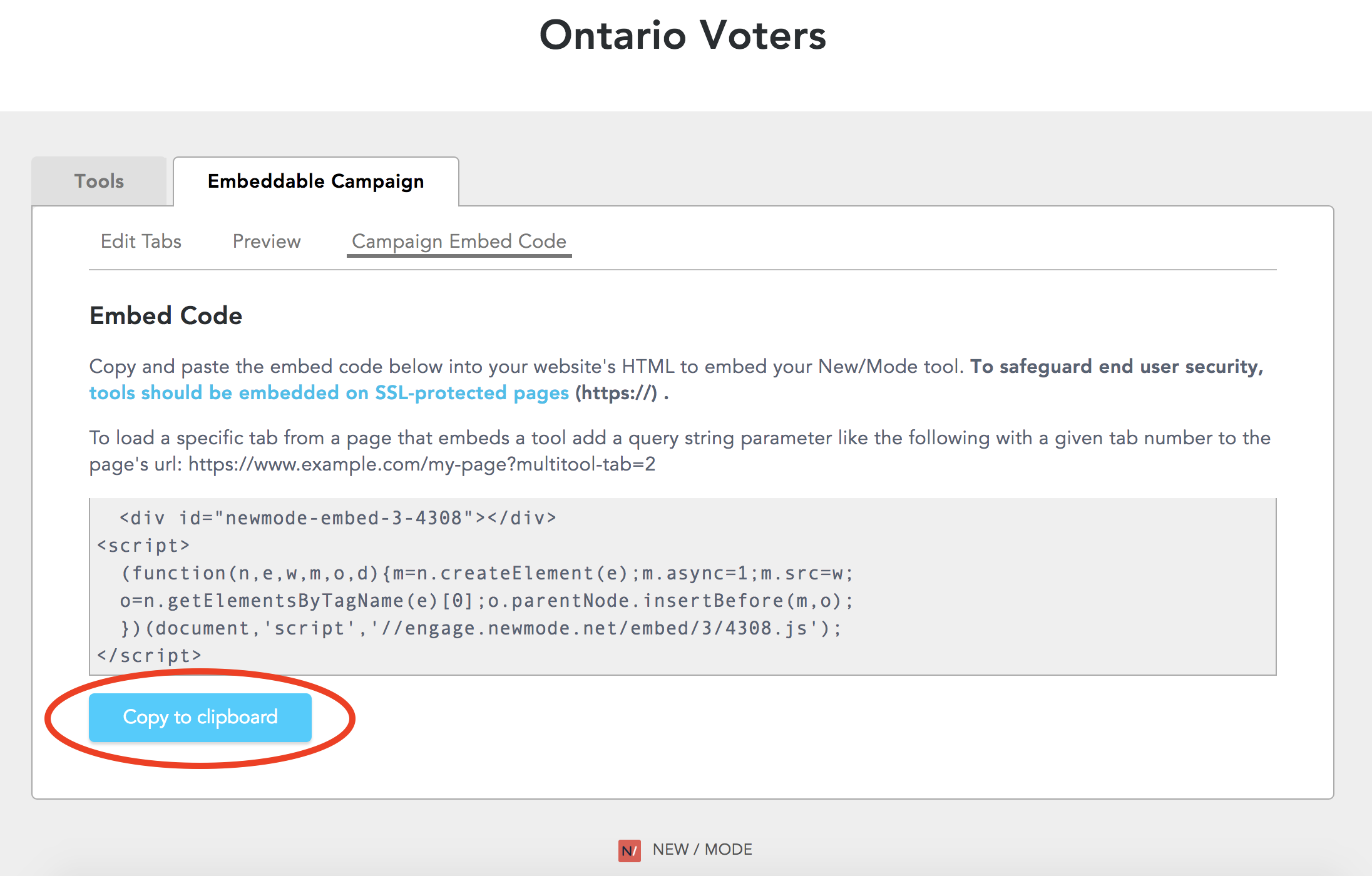 After the embed code is on your action page, all updates, tweaks, and dramatic overhauls you make to a campaign tool will be automatically updated, so you'll see changes reflected instantly on your action page.
Take care of your tools! Always embed code on SSL-protected websites.
If you'd like to embed your tools as a bundle on your action page, please let us know at support@newmode.net and we'll enable this new feature on your dashboard.