When your supporters click on that large, friendly Make the Call (for 2-page tools) or Submit (for 1-page tools) button on your Calling Tool, they'll receive a call that patches them through to their targeted representative. That's how it works. They click. We call. That's the click-to-call magic.
But it's nice to give them a bit of time to prepare, so your supporters will see a notification that they're making a call.
And when they answer their phone, they'll hear an automated Introductory Voice Message. You can customize this message under the Supporter Content section of your Content page with two options: the programmable voice message or the recorded voice message.

Programmable Voice Message

This is the default option - if nothing is chosen in this section, you will keep the Programmable Voice Message. The text entered into this field will be converted into speech by our Calling Tool. You can add different tokens using the options below the Introductory Voice Message field, as you can see in the above image.
Other features of the Introductory Voice Message, like the Voice Number and Call Voice, can be set up in the Calling Tool Send Configuration.
Recorded Voice Message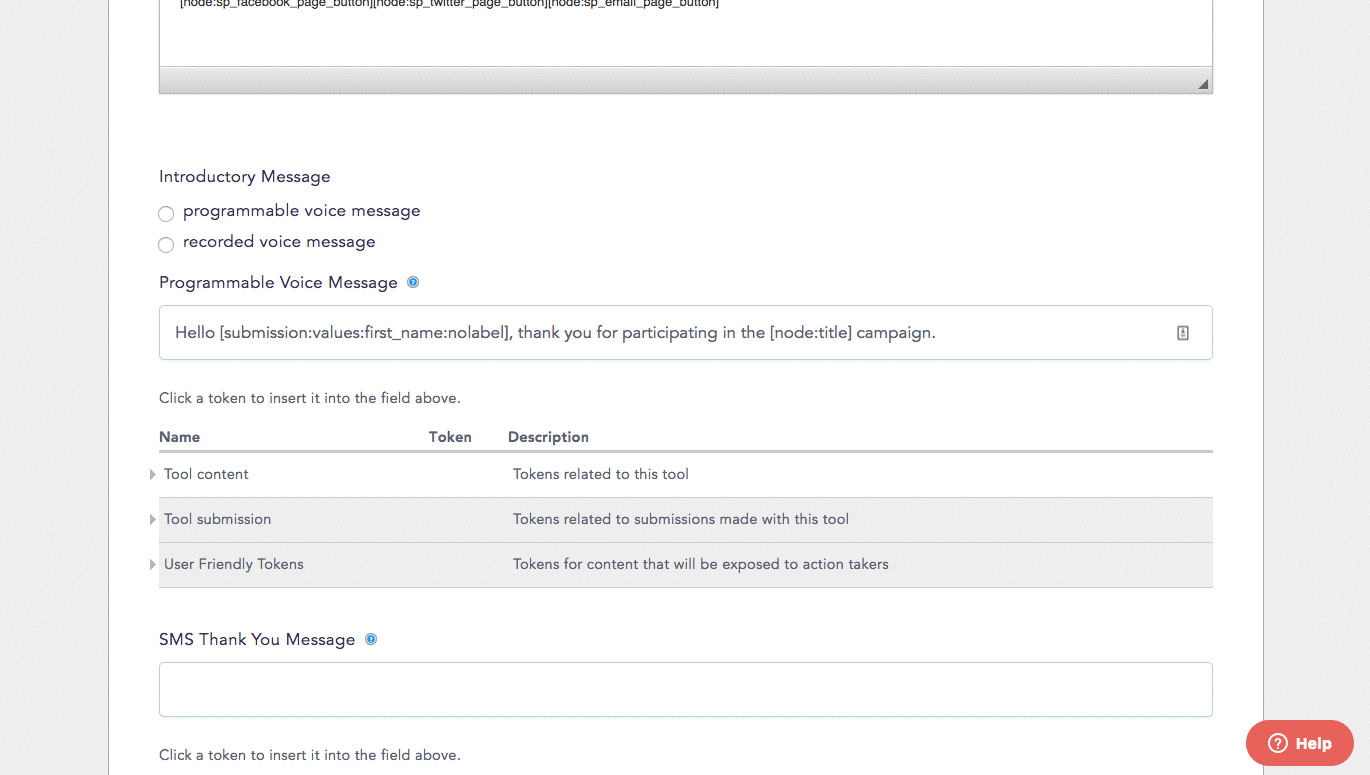 The Recorded Voice Message option lets you record your own Introductory Voice Message to your supporters!
To record a message just follow these steps:
Step 1: Select the recorded voice message option in your Content tab.
Step 2: Click the Record button - you may need to authorize your browser to use your microphone.
Step 3: Record your message! We recommend thanking your supporters for participating in your campaign, letting them know that they are about to be connected to your target, and one key point you'd like them to mention when they are connected.
Step 4: Click the Stop button when you're done recording.
Step 5: Replay your recording by clicking the play button. If you're happy with what you've got, just hit Save.
Step 7: If you'd like to try again, just click Remove and go back to step 2 to record again. There's no limit to how many times you can try before you decide on your message!
After you're satisfied with your Introductory Voice Message, you'll move on to customizing your Thank You Page Message...