We want to make sure that your New/Mode engagement tools integrate seamlessly with your existing CRM.
This is a quick guide to syncing your New/Mode tools to ActionKit.
Step 1: Follow the steps to Create an Integration.
Step 2: Once you select ActionKit as your CRM, you'll be asked to enter your ActionKit Host URL, user name, and password: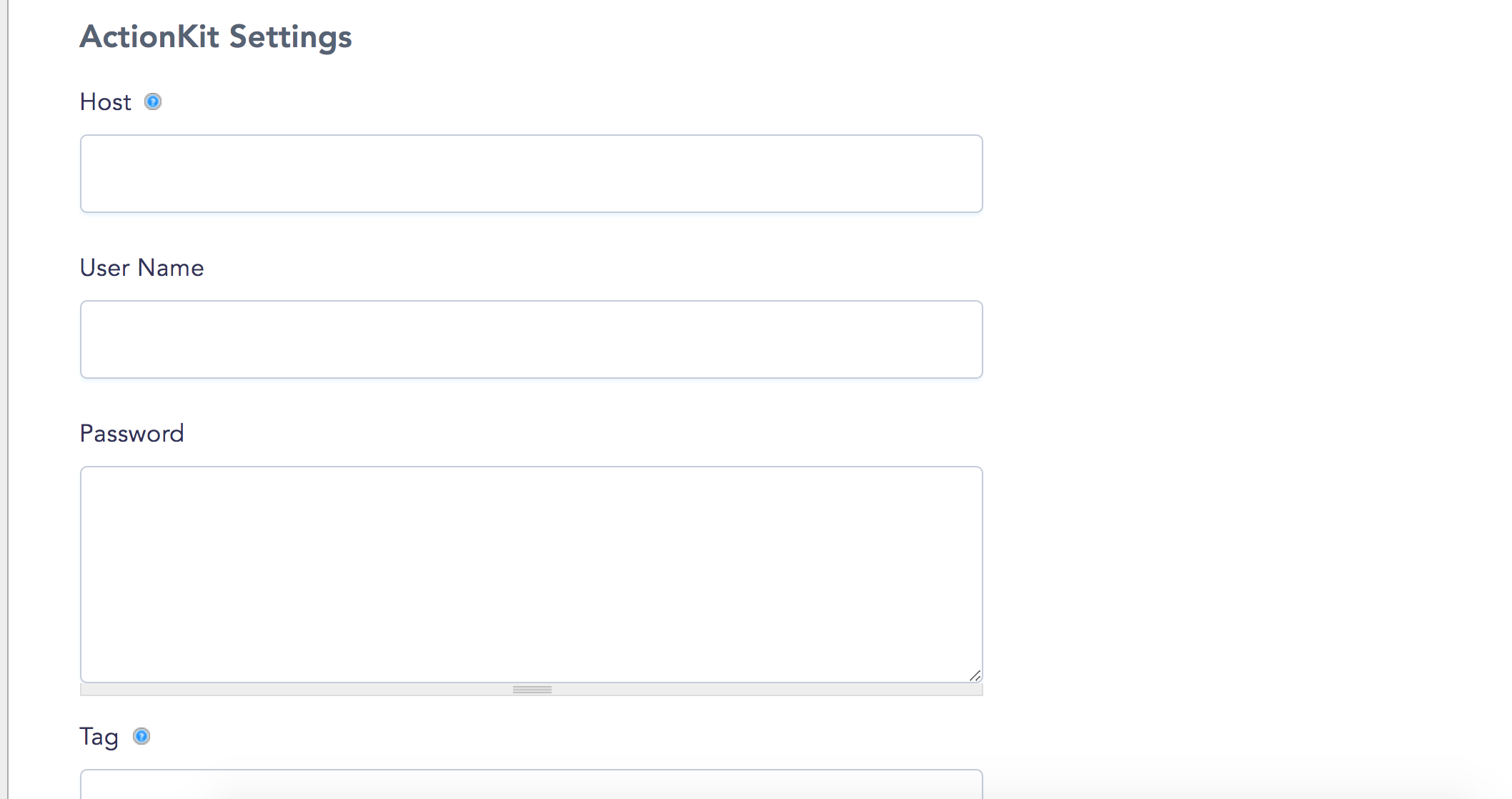 Make sure that the URL ends in a forward slash or it won't work!
Step 3: Add any tags you want associated with your campaign. These tags will apply to all the New/Mode tools you create. You will have to return to this 'Tag' field if you want to edit tags in the future.
Step 4: Click Save at the bottom of the page. You will be taken to your new CRM Service screen:

You can always get back to this page to Edit or View your CRM settings by clicking the link that is now visible under Services on the lower right-hand side of your Organization Dashboard:

Step 5: To connect ActionKit to a specific campaign tool, navigate to the Basic Configuration page for that tool, and scroll down the page to Services. Make sure that ActionKit is selected under CRM Service. Click Save & Next:

Step 6: Once you have ActionKit associated with a specific tool, navigate to that tool's CRM Integrations page under Advanced settings. Click the Edit ActionKit API link on the top left-hand side of the page:

Step 7: You will be taken to a page that asks you to Add New ActionKit API Target. Enter the appropriate ActionKit page short name: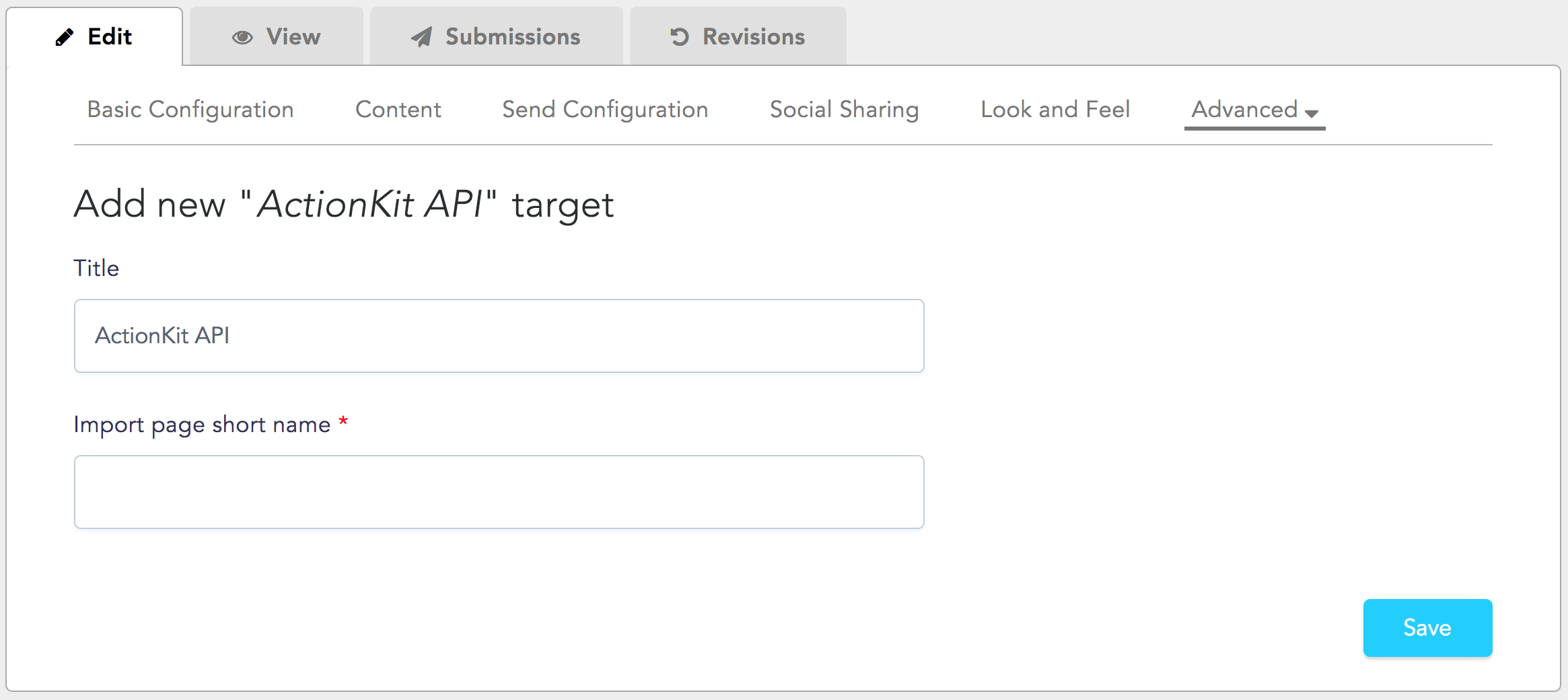 To have an ActionKit page short name, you need to create a Page in ActionKit and then use its auto-generated short name as a value. You will have to do this for each individual tool. ActionKit explains how short names work here.
Step 8: Click Save and you'll return to your CRM Integrations page.
From this page, you can sync your New/Mode tool components with ActionKit.