Here's how to get CiviCRM connected to your New/Mode campaign. This will allow the information in your campaign tool data fields to be mapped onto your CRM data fields.
Connecting CiviCRM to New/Mode is kind of like doing your taxes. It's easy, as long as you get all your information organized first. So before you begin, make sure you have your CiviCRM
Rest URL
Site Key
API Key
Step 1: Follow the steps to Create an Integration.
Step 2: Once you have selected CiviCRM as your CRM Service, you'll be asked to enter the following settings: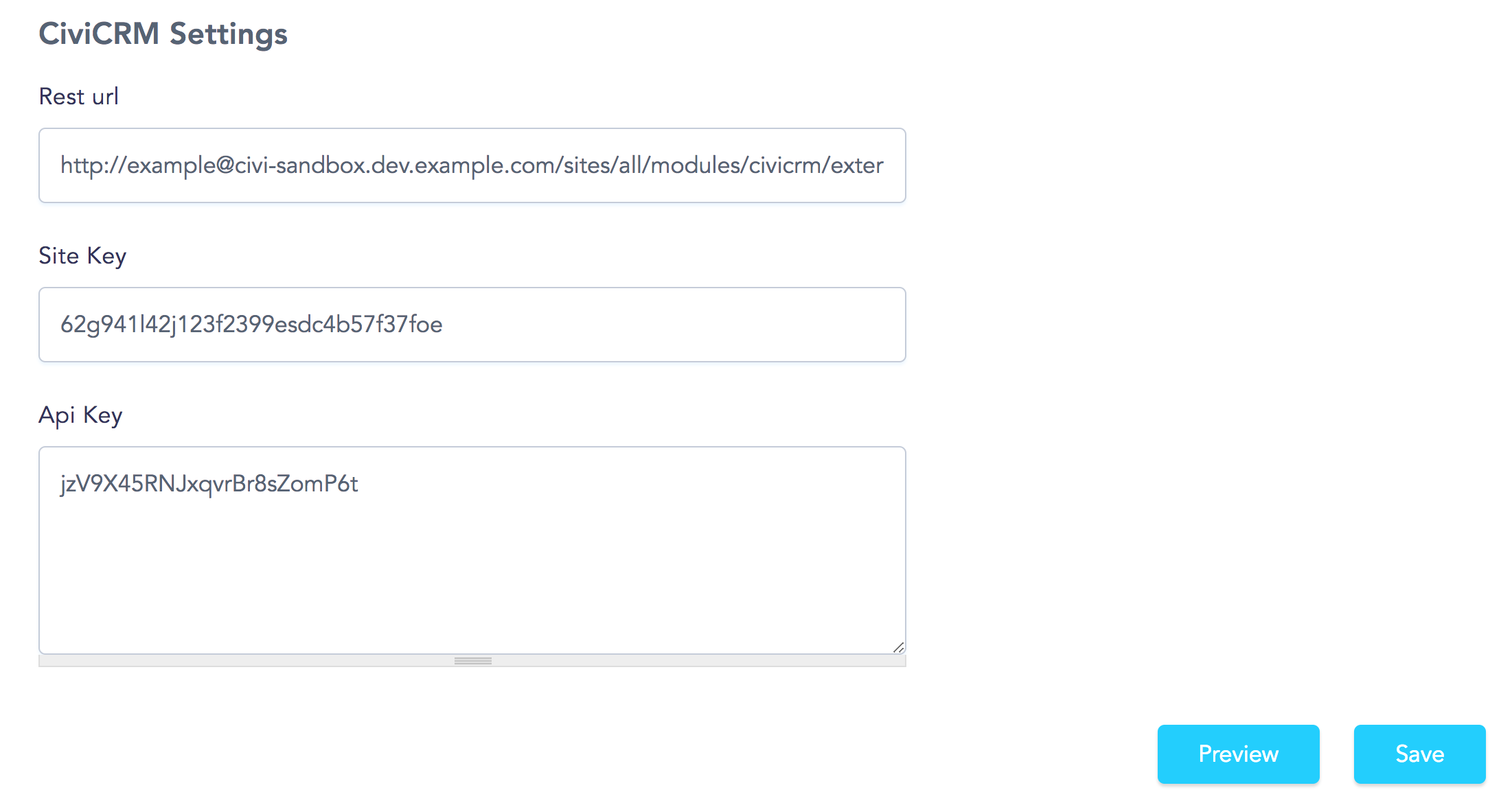 CiviCRM Rest URL (Rest API Path)
Your Rest URL should look something like this: "http://mycivisite.com/sites/all/modules/civicrm/extern/rest.php"

CiviCRM Site Key
Your site key will be located in your config file (settings.php), please talk to your system administrator if you can't locate your site key.
Click here to find out how to configure Your Site Key.
API Key:
Your API Key is associated with the CiviCRM admin user: You can set it up by following the approach outlined here or you can locate your API Key
Alternatively, you can install an API Key extension that will make it visible on contact screens: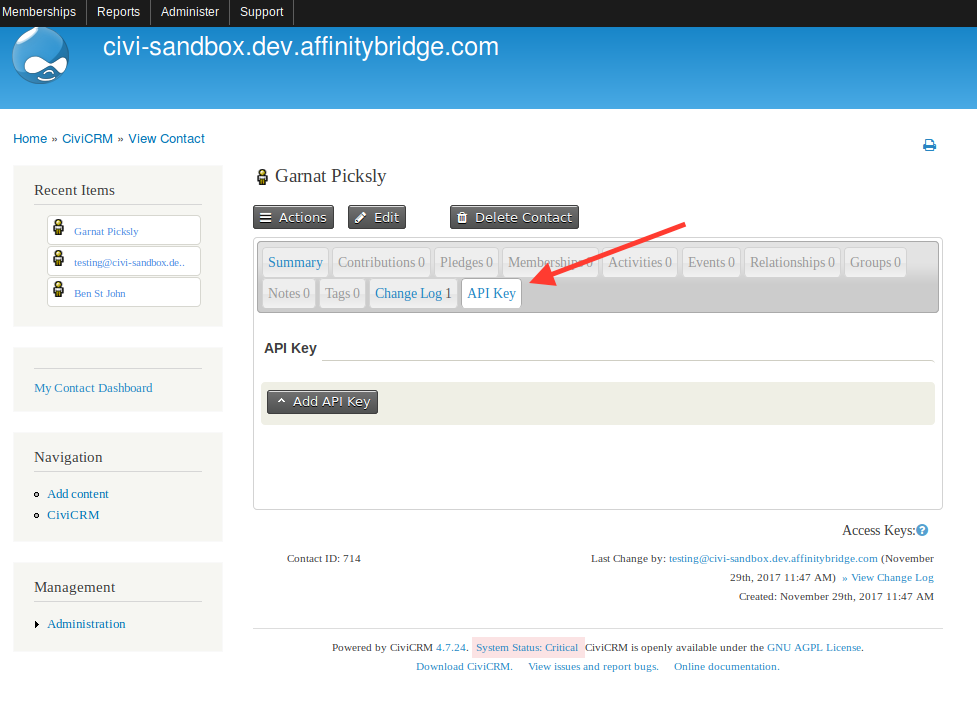 If you can't find your API Key, please talk to your system administrator.
Step 3: Click the friendly blue Save button at the bottom of the page. You'll be taken to your CRM Service page: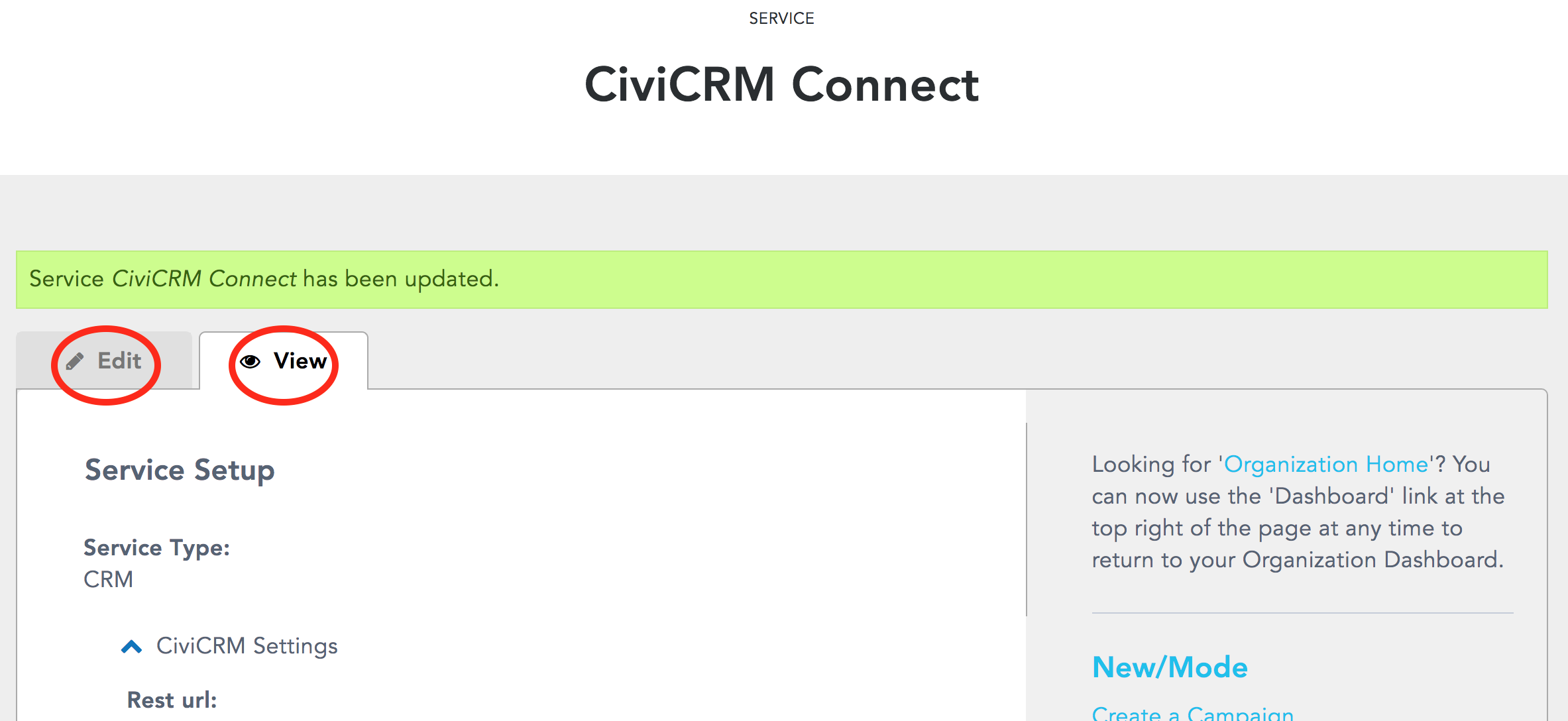 You can always get back to this page to Edit or View your CRM settings by clicking the link that will now be visible under Services on your Organization Dashboard:

Step 4: To connect CiviCRM to a specific campaign tool, navigate to the Basic Configuration page for that tool, and scroll down the page to Services. Make sure that CiviCRM is selected under CRM Service:

Step 5: Click Save & Next. You will now be able to control the information that your campaign tool sends to your CRM under CRM Integrations in Advanced settings. Learn how here!