Here's how to get your Engaging Networks CRM connected to your New/Mode campaign. This will allow the information in your campaign action data fields to be mapped onto your CRM data fields.
Connecting Engaging Networks to New/Mode is kind of like doing your taxes. It's easy, as long as you get all your information organized first. So before you begin, make sure you:
Have your Engaging Networks API Key - and make sure we have the appropriate permissions as listed here
Whitelist New/Mode's IP addresses on Engaging Networks in the form required by EN for multiple IP addresses. Use the "~", as it is a required separator for multiple IP addresses. Contact the New/Mode support team if you need help with this part of the setup.

NOTE: Only users with super access in Engaging Networks can create API users and whitelist IP addresses.


Set up your Engaging Networks page as a Petition page type
Step 1: Follow the steps to Create an Integration.
Step 2: Once you have selected Engaging Networks as your CRM Service, you'll be asked to enter that API Key: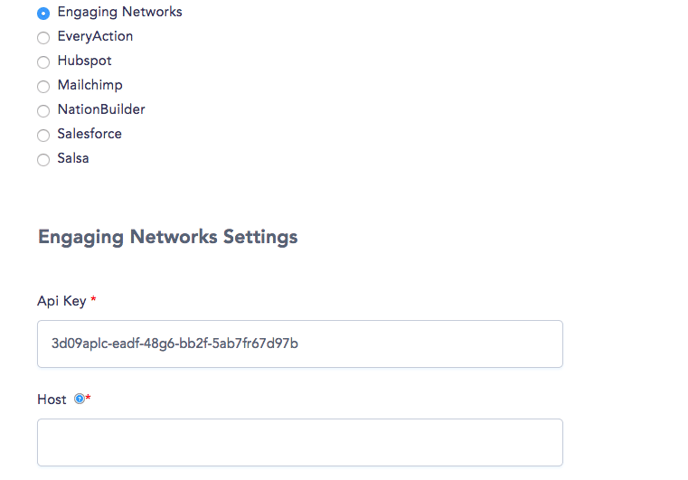 Step 3: In the Host field, enter 'e-activist.com' if your Engaging Networks account is set to Canada, and 'us.e-activist.com' if it's set to the United States.
Step 4: Click the friendly blue Save button at the bottom of the page. You'll be taken to your CRM Service page:

You can always get back to this page to Edit or View your CRM settings by clicking the link that will now be visible under Services on your Organization Dashboard:

Step 5: To connect your new CRM Service to a specific campaign action, navigate to the Basic Configuration page for that action, and scroll down the page to Services. Make sure that Engaging Networks is selected under CRM Service:

Step 6: Click Save & Next. You will now be able to control the information that your campaign action sends to your CRM under CRM Integrations in Advanced settings: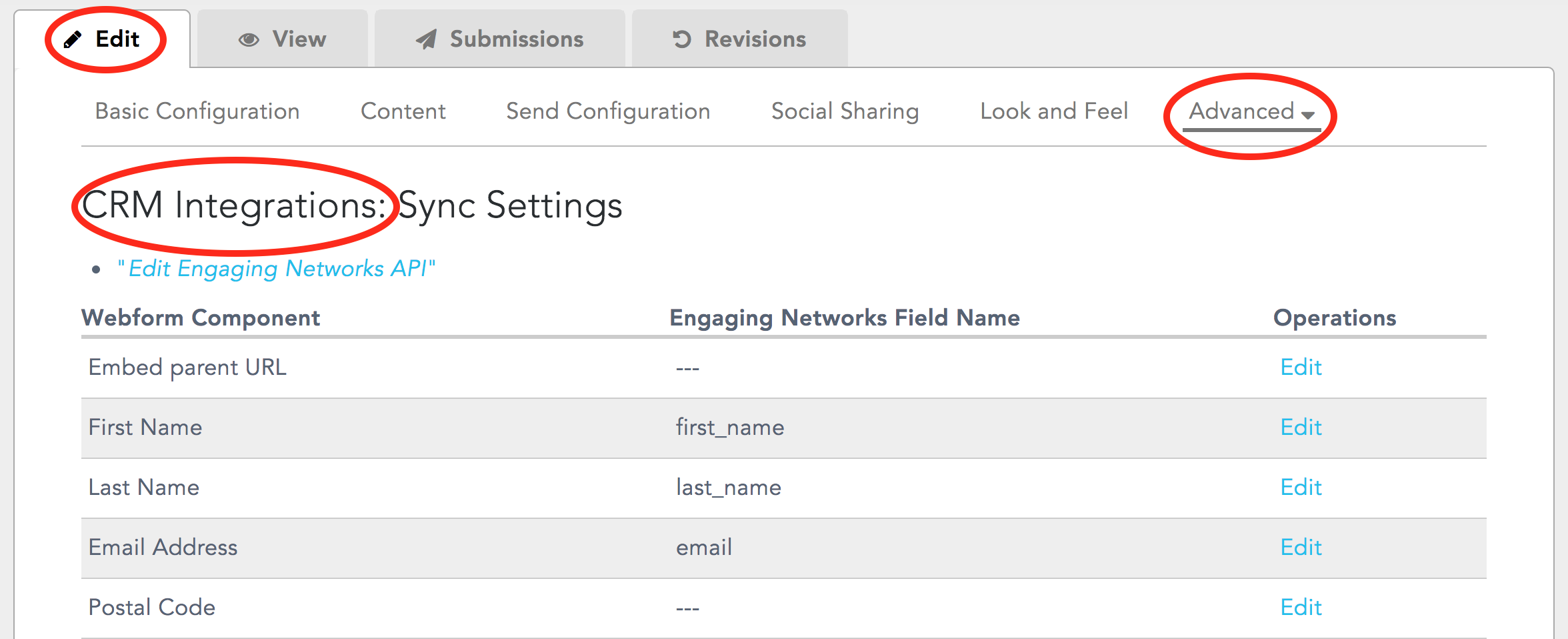 Step 7: Because Engaging Networks is a per action-based CRM, each action will require a Petition Page ID for the page you're mapping to. You can set this Petition Page ID by clicking the blue Edit Engaging Networks API link on your CRM Integrations screen and entering the Page ID here: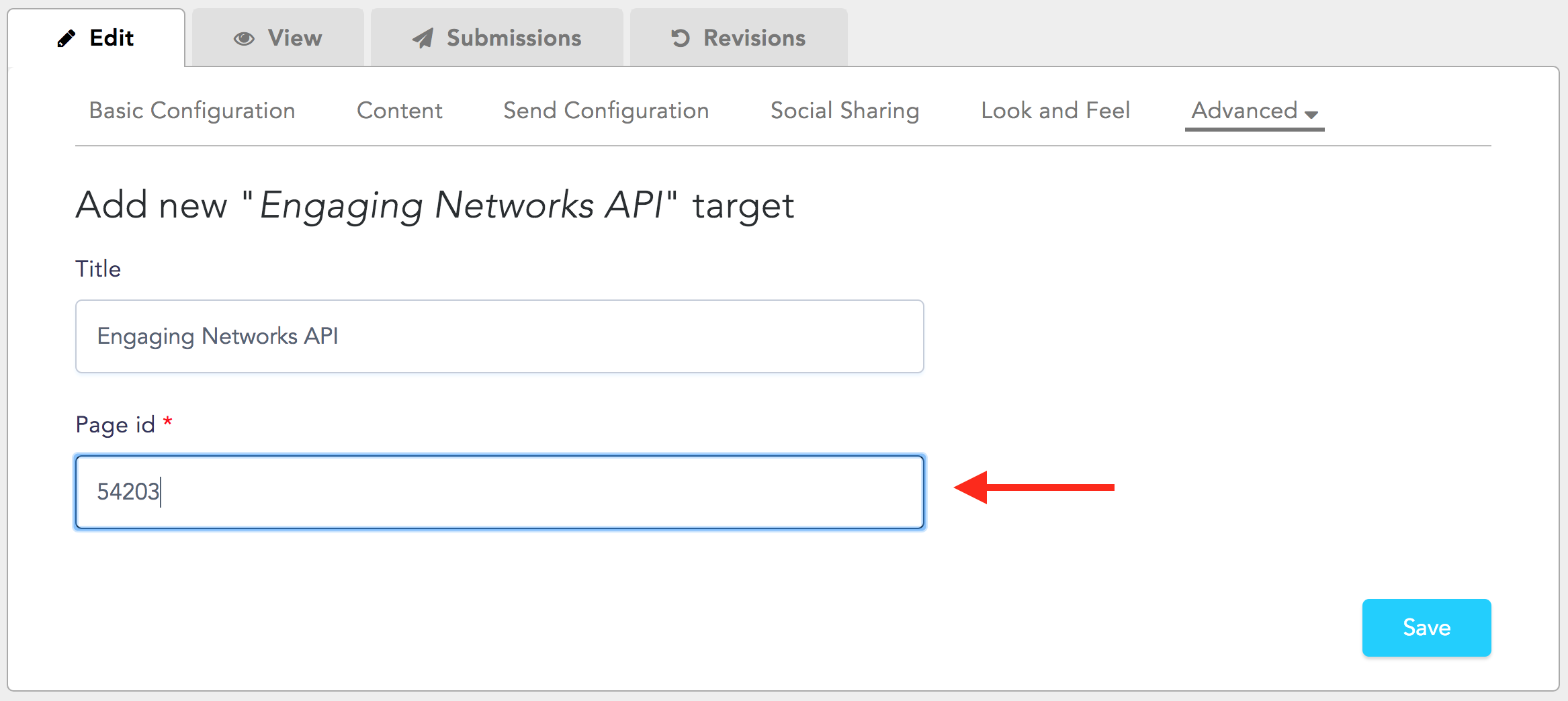 Note that the Petition Page you enter here needs to be a published page, and have the same fields that you'll be using on your New/Mode action.
You will need to repeat this final step for every action that you want to sync with Engaging Networks. If you'd like to distinguish the records coming from each action please use a separate Page ID with each action. Otherwise, feel free to use the same Page ID with multiple actions.