So - you've set up your campaign, built your tool, and are ready to take the next steps and release it to the world. Our Launch and Retire functions will guide you through the process of releasing your tool to the world, and what to do with your tool after your campaign has ended.
Launch your tool
Step 1: To launch your tool, you'll want to navigate to the Preview tab. From here, you'll see a button labelled Go Live! in the Tool Actions section of the right sidebar. Select Go Live to proceed. Until you press Go Live! your tool will remain in test mode, so make sure you do all your testing before moving forward.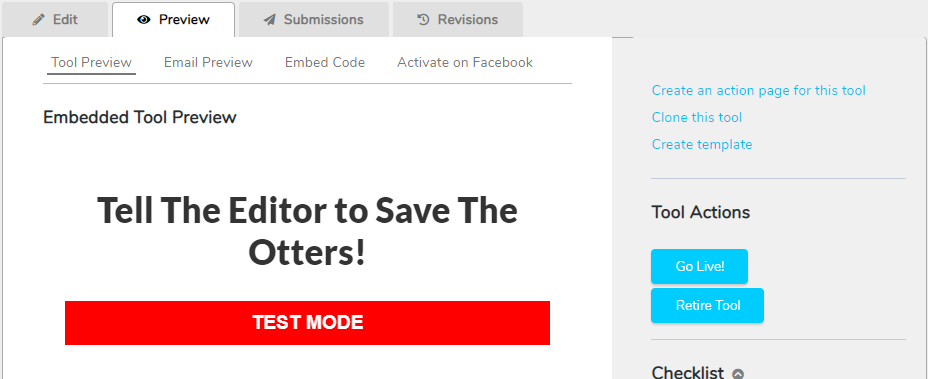 Step 2: Take one final look-over of the checklist, and see if you want to make any last changes. After this, press Go Live!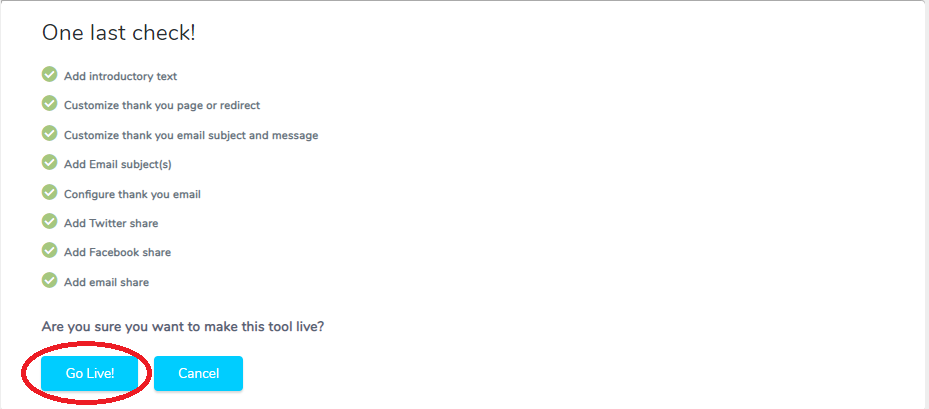 Step 3: That's it, your tool is live! You'll now see the options in Tool Actions have changed, giving you the option to either return your tool to test mode, or Retire your tool. We'll explore what retiring means for your tool in the next section.

Retire your tool
So, it's been a few weeks and you just finished a massively successful campaign. Your tool has been linked and shared across the internet, and you wanted people finding your tool to find relevant information. Retiring your tool allows you to do that - to shift from an active campaign tool and into a signup page for future initiatives. We'll guide you through the tool retirement process below.
Step 1: First, you'll want to navigate to the right sidebar on the Preview page, and in the Tool Actions section select Retire Tool.

Step 2: Here you'll choose how you want to retire your tool. First you can archive your tool, which will take the tool offline. Alternatively, and this is what we'll be exploring, you can select Sign-Up Form, which will help keep your tool online as a form to gather new supporters!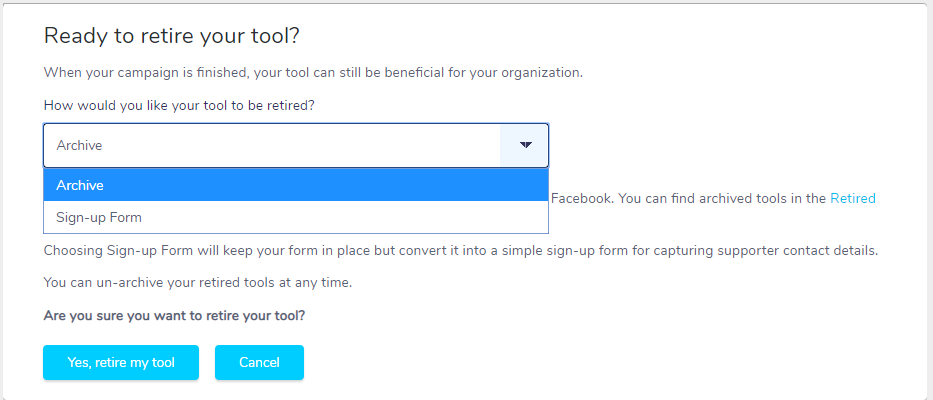 Step 3: That it, your tool is retired! You'll now see a sign-up page in the Preview tab, which explains that the campaign is no longer active, but supporters can sign up and be added to your mailing list. If you decide you want to re-launch your tool, you can select Un-Archive Tool from the right sidebar.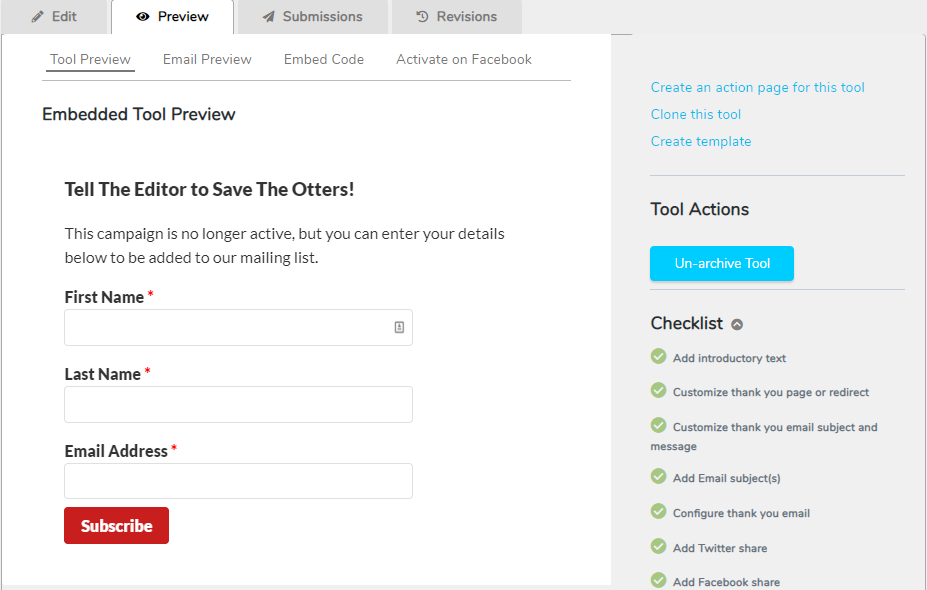 That's everything you need to both launch and retire your tool!