Welcome to New/Mode! This guide will walk you through creating your Organization as well as getting your first Campaign started.
Logging in & setting up your Account
Logging in & Setting up your Account
Step One: Go to your email inbox - click on the email from "admin" saying that an account has been created for you at New/Mode. Click on the first link provided in the email.
Step Two: You'll be taken to a page asking you to set your password - click the "log in" button in the bottom right corner.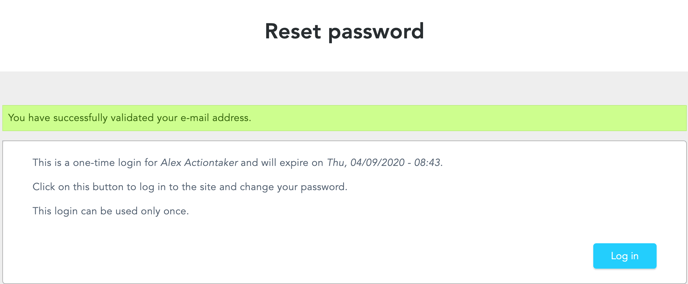 Step Three: Set your password and press "next." You also have the ability to connect your New/Mode log in to your Facebook, Twitter or Google account.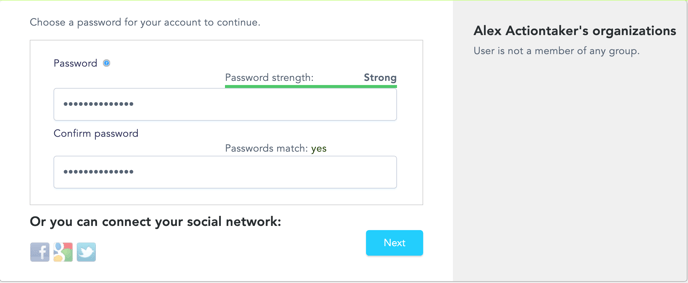 Step Four: Next, you'll set up your user account. Enter your first and last name, as well as your email address. You have the ability to enter your phone number and set a profile picture should you wish. Once completed, press next.

Setting up your Organization
Step Five: Here, you'll set your organization details. You'll want to give your Organization a name, set your Default Country / Region, your Organization's Main Contact Email, and the category of your organization.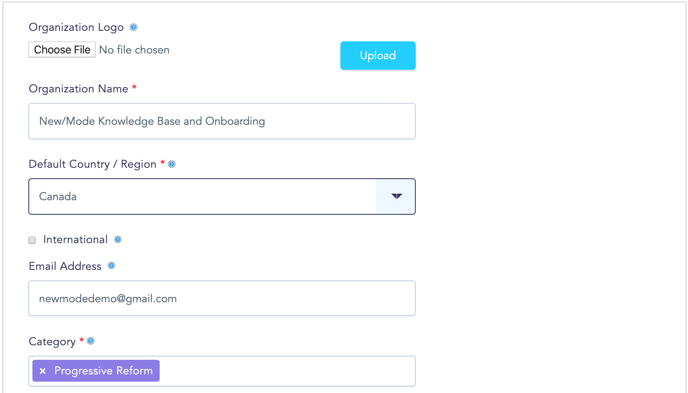 Step Six: Now, you'll invite new users to your team. Simply enter their email address, and press enter on your keyboard. Once you've added the users (or decided you don't want to add any), press next.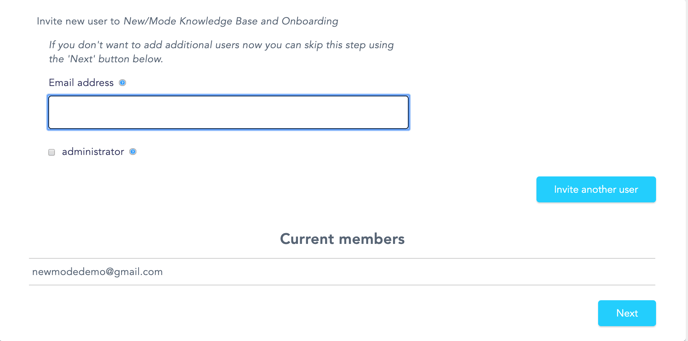 Pro Tip: We recommend making new users administrators. This will give them permission to create new campaigns and edit existing actions.
Step Seven: You'll now select your privacy settings. This includes your opt-in settings, opt-in/opt-out text, and privacy policy statement. You can learn more about these settings here.
Press Next to move forward.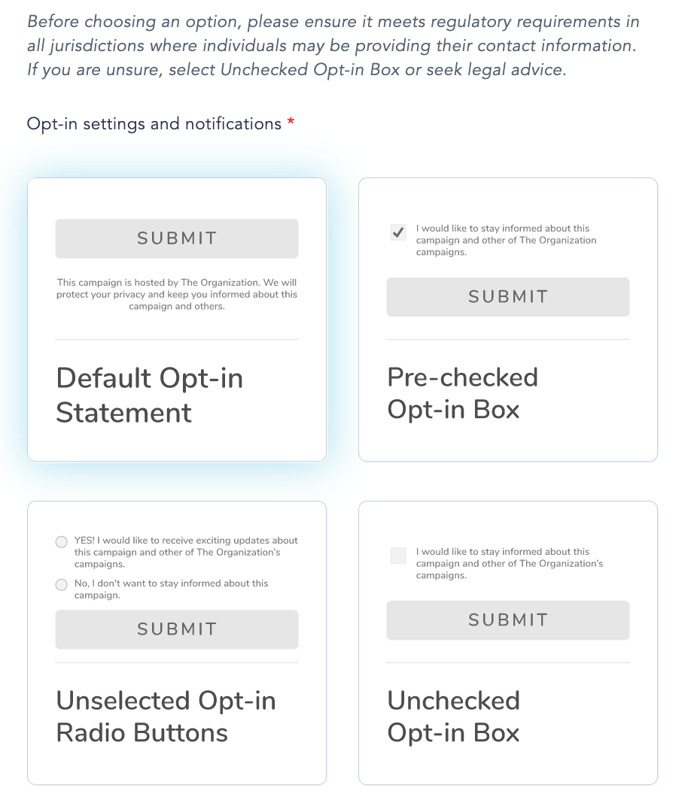 Step Eight: On this page, you can add an integration to your CRM or Google Analytics. You can learn more about adding integrations here. After you've completed this, press next.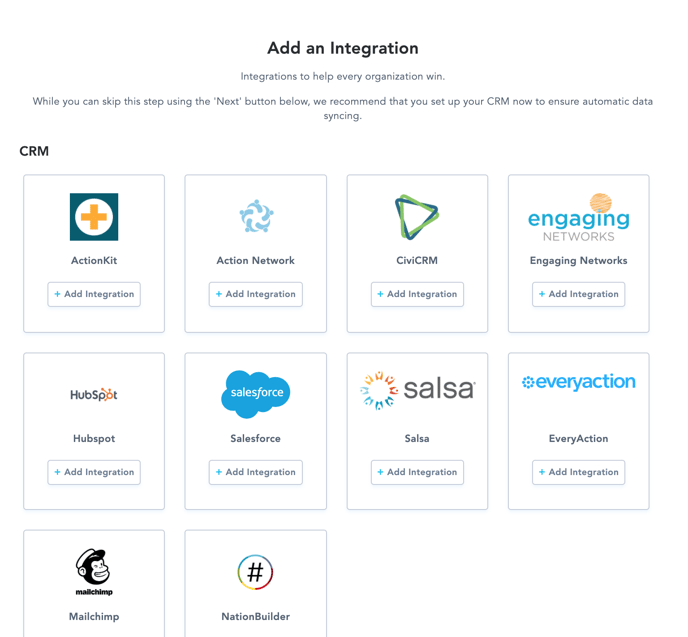 Step Nine: Finally, you'll create your first campaign. On this page, you'll give your campaign a title. Press save! Your organization is now set up.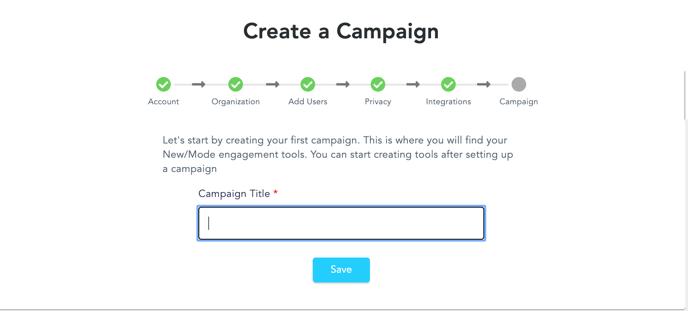 You'll be able to create your first action by clicking on the campaign. Click here to view guides on creating your first campaign actions.
Navigating your Dashboard
Once your organization is set up, you can select Dashboard from the navigation menu at the top of your screen.

This will take you to your New/Mode Dashboard. On the tabbed toolbar, you'll be able to manage your campaigns, review your analytics, review/upload supporter information, as well as managing your Action Templates, Integrations, and Team.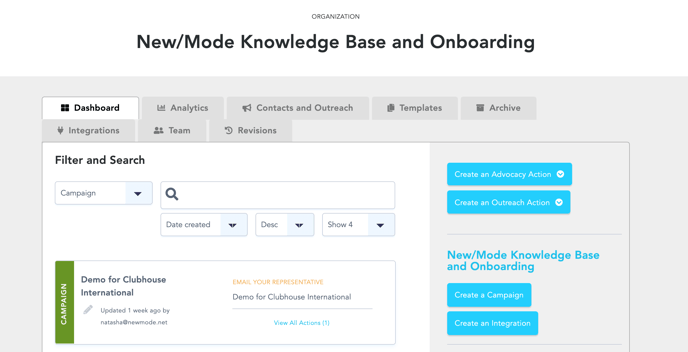 On the right toolbar, you'll be able to create new Advocacy & Outreach Actions, create new Campaigns, and create new Integrations.