Welcome to New/Mode! This guide will walk you through creating your Organization as well as getting your first Campaign started.
Your New/Mode invitation email contains a log-in link, which helps you set up your user account before creating an Organization. If you haven't received this email please reach out to our support team at support@newmode.net.
Setting up your Organization
Step One: After creating your User Account, you'll be taken to the Organization set up page.
From your Organization Settings page, you can:
Edit your organization's basic details,
Navigate your Dashboard,
Access your Team and manage users,
Control your New/Mode tool Templates, and
Manage Analytics.
You can navigate back to this page anytime after setup by selecting your account icon in the upper right-hand corner of the page and clicking Organization Account:

Step 1: Your Organization Name will already be assigned. We'll set that up when you sign on with us.
Step 2: Choose the Country/Region you'll be campaigning in. The Country you choose here will automatically be associated with all your campaigns and tools. Choose International if you plan to campaign across different regions.
Step 3: Enter Primary Contact information, including name, email address, and phone number.

Step 4: Pick a Category (or two, or three, or more!) that reflects your organization's commitments. This will not be publicly visible, but helps New/Mode understand what our partners care the most about.

Step 5: Now, you'll invite new users to your team. Simply enter their email address and press enter on your keyboard. If you don't have any additional users to add you can skip this step by hitting "Next".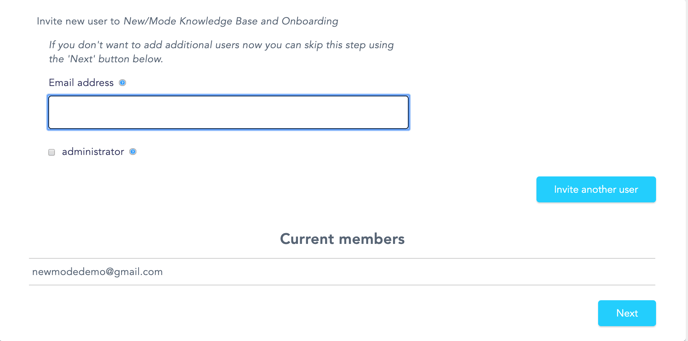 The administrator role gives gives accounts the ability to add or remove other users.
Step 6: You'll now select your privacy settings. This includes your opt-in settings, opt-in/opt-out text, and privacy policy statement. You can learn more about these settings here.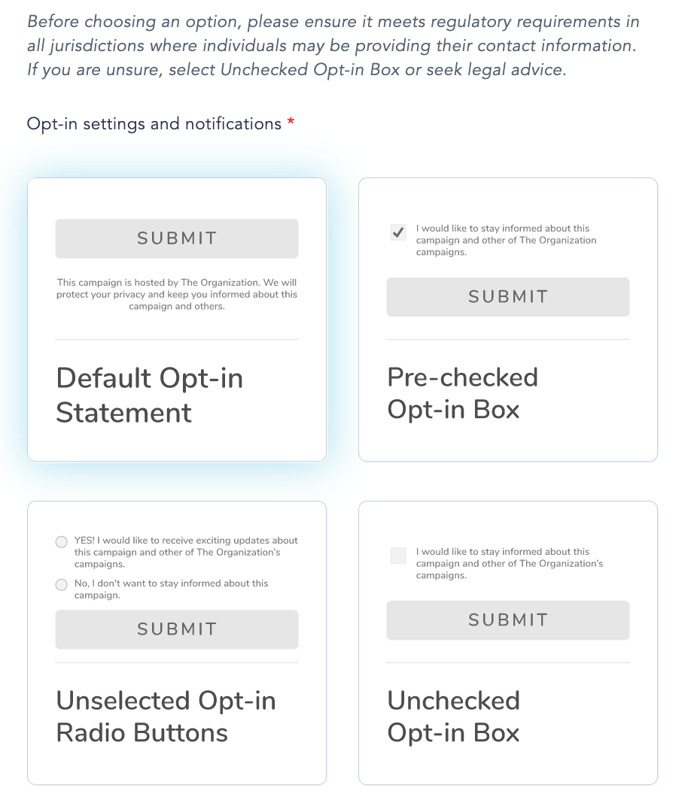 Step 7: On this page, you can add an integration to your CRM or Google Analytics. You can learn more about adding integrations here. To skip this step, press next.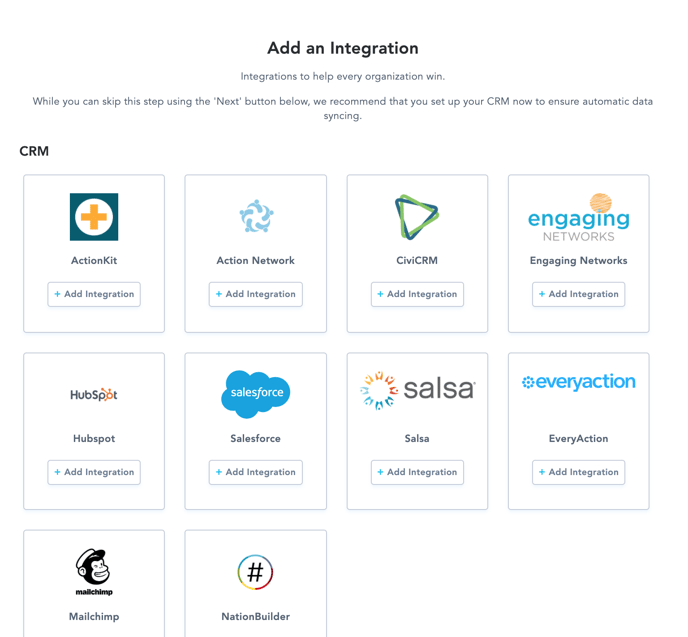 Step Five: Finally, you'll create your first Campaign. On the New/Mode platform, "Campaigns" are folders that help you organize your petition actions. Create your first Campaign title and hit save to get going!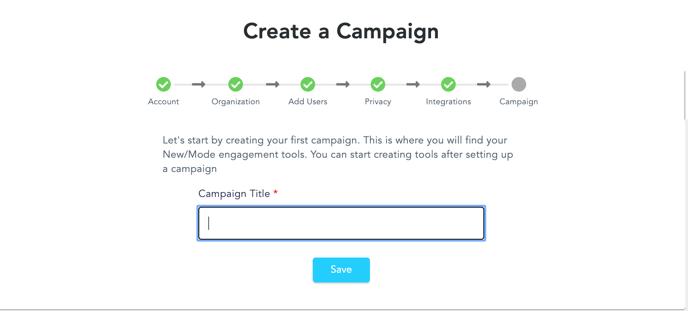 Click here to view guides on creating your first campaign actions.