All New/Mode campaign tools are designed around a set of default components. These components are the building blocks of your campaign tool. They include everything from the call to action that you set up under the Content page, to the text fields your supporters fill in, to the take action button at the bottom of the form.
Every campaign tool includes different default components. For example, a Calling Tool includes a field where supporters enter their phone numbers, while an Emailing Tool does not, by default, require a phone number. Some tools, like the Calling Tool and the Letters to Editors Tool, include two pages of components, while others are single page forms.
Of course, we like to think that our campaign tools are perfect, but we know that the specific needs of your campaign might call for editing, adding, deleting, or rearranging components. And you can do all this under Components in Advanced settings: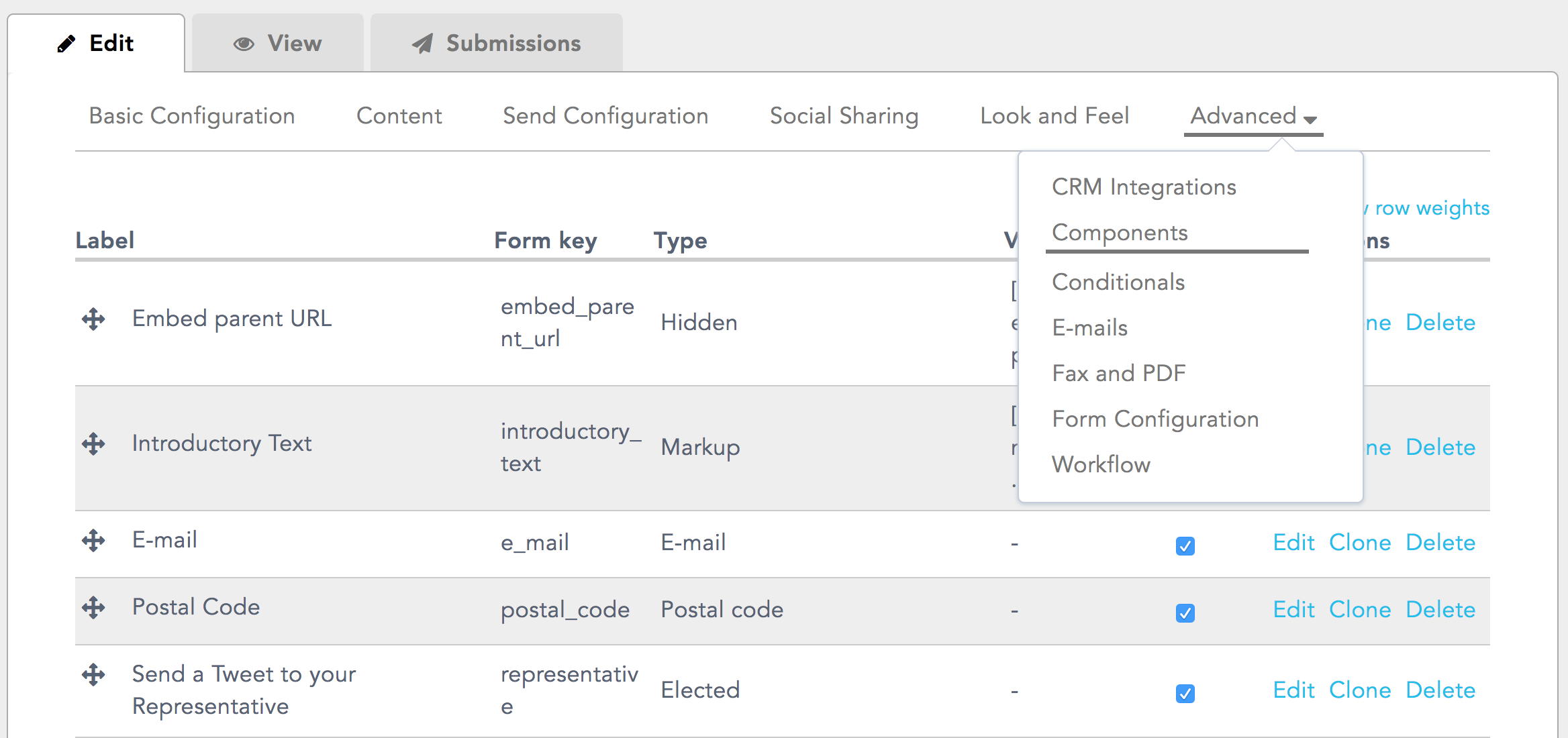 On a campaign tool's Components page, you can see each component's name (Label), Type, Value (if assigned), and if it is a text field, whether or not it has to be filled out by a supporter (Required).
Each component is also listed in the order that it appears on the tool starting from the top. On two-page tools, you'll see a page break indicating where the list of components for Page 2 begins:

All the characteristics of a given component are completely customizable.