Understand the difference between a Campaign and an Advocacy action on the New/Mode platform.
On the New/Mode platform, an Advocacy Action is an action used to connect your supporters with decision-makers. A Campaign is an organized collection of related Advocacy actions with a common theme or purpose.
There are 6 action types to choose from.
To create an Advocacy Action, navigate to your Dashboard, and select Create an Advocacy Action, then, choose which type of action you'd like to create.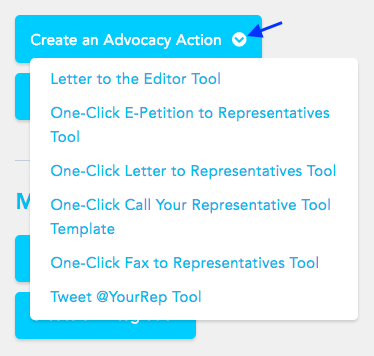 ---
Last updated: August 15th, 2022